A trending career choice: Ethical hacking
Today when everything became digital from our banking to securing all data in the system, we all know this modern change in our society really gave a big impact on our work culture, basically making everything digital is like providing access to your all data in just a few clicks, it's sound easy to us but at the same time this shift from paper to digital world increased the risk of data theft and high risk to privacy and security issues, here comes the role of an ethical hacker who creates those boundaries and layer of security for our data to protect them from any kind attack from outside.

HOW TO START JOURNEY AS A ETHICAL HACKER
To become an ethical hacker, you can start your career just after your intermediate all you should have just passion to learn and practice, at Global Institute of ethical hacking and cybersecurity, provides you all the latest and best course modules to enhance your skills and develop your capability of understanding various situations while working on a course, at GICSEH you will get an opportunity to work on many live projects while learning and completing your module. You will get a chance to handle various projects at which you will work in security or penetration and testing of web applications.

VARIOUS CAREER OPPORTUNITIES AS A ETHICAL HACKER
● SECURITY ANALYST
Security Analyst plays an important role in any organization, no matter any company is small or big like google and Facebook, they all need security experts to verify and operate all the security systems they have created and this is job role is really in demand today because security for the system is needed everywhere weather system of a hospital or a hotel they need timely security analysis, being high demand job security analyst is one of the highest-paid jobs as well.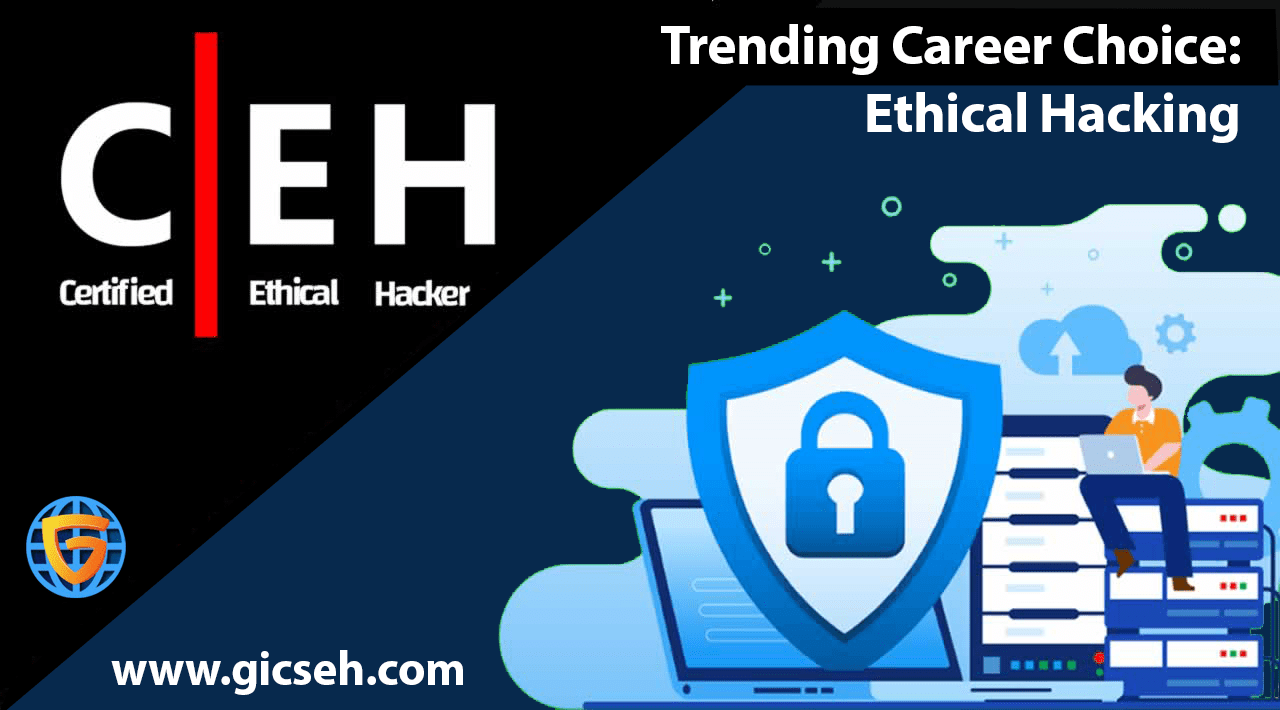 ● CERTIFIED ETHICAL HACKER
If you have a good certification of ethical hacking you have numerous work opportunity as a freelancer, at the global institute of ethical hacking you will get the best ethical hacking course and get the certification which helps you in getting multiple jobs as a freelancer you can work for a government agency or any private institutions to help them secure their data and working as a freelancer gives you the freedom to do work in your style and it will help you in getting paid in a good amount

● PENETRATION TESTER
Highly in demand for billion-dollar companies, a penetration tester is an ethical hacker which finds all the flaws in the security system of any organization or just test the new applications made by these organization to tell them how strong their security is, a penetration tester can

work both as a freelancer or a permanent employee with any big IT company. This is one of the highest-paid jobs available now, at GICSEH you will get a chance for penetration and testing on many live projects which will increase your understanding of this field.

● SECURITY CONSULTANT
This field needs years of experience and knowledge, basically being a security consultant means you should know each type of attacks and flaws which can be monitored in the system of any organization. Many companies approach security consultants to resolve their concerns on new projects or to get ideas for their upcoming projects. Many big companies hire their, personal security consultants who get paid in millions.

These are some of the highest demanding career opportunities in the market with the highest paid salary as an ethical hacker. There are many more job professions available which you can look for but as we all previously discussed ethical hacking is a vast field of work and learning, the more you learn about ethical hacking the more you can work on it.

WHY YOU SHOULD CHOOSE GICSEH FOR ETHICAL HACKING
GLOBAL INSTITUTE OF ETHICAL HACKING AND CYBERSECURITY is the best ethical hacking training institute in Greater Noida, as we have discussed you will get more of practical learning and the best certification which will help you in pursuing in any of the careers as an ethical hacker, at GICSEH you will get guaranteed job assistance.

Join GICSEH today!!