All About CCNA
If you want to build your career in the networking field then there is the best option for you which is known as CCNA. CCNA is the most popular certification course of Cisco. By doing this course you can get a job as a network administrator or network engineer. If you wish to become a networking professional you must have the complete information about CCNA. In this article, we are going to give you a complete overview of the CCNA course which may be very beneficial for you. So let's start with the basics and have detailed information about this CCNA course. The full form of CCNA is Cisco Certified network associate certification course. Cisco is an American multinational company that offers CCNA courses and is one of the top networking and IT companies worldwide. This company develops so many high Technology services and products, networking hardware, software, telecommunication equipment. After doing this course a number of career options in the technology industry will be there for you because the importance of this course in the technology industry is the same as the importance of alphabets and sentence framing in the English language. This course clears the fundamental concepts very well and hence CCNA course provides a virtual gateway for networking. CCNA professionals deal with the operation and installation of LAN, WAN, and other network services

CCNA professionals also have so many skills like
- Communication skills
- Troubleshooting skills
- Organizational skills
- Customer service skill
- Analytical skill.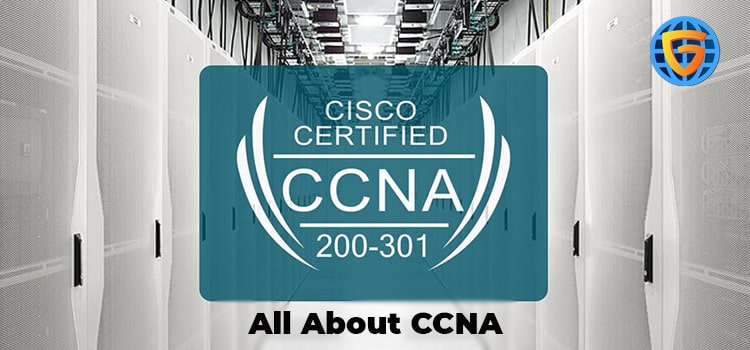 Now let's talk about the criteria of the CCNA course. However, there are no prerequisites for doing this course but after doing this course for getting a job if you are having a bachelor's degree then preference will be given to you and if this degree is in information science, computer science, or engineering then it would be better. There are not any official conditions for giving Cisco Certified examination but for preparing the Cisco Certified examination, Cisco certified entry network technician certification CCENT proves to be a good starting point. For passing this CCENT exam you need to pass the first part of the interconnecting Cisco networking device exam that is ICND1. This ICND1 course and exam will be great to increase the importance of your CCNA certification course. There are 8 skillset groups in a CCNA course program.
1. CCNA data center
2. CCD
3. CCNA routing and switching
4. CCNA security
5. CCNA SP
6. CCNA Video
7. CCNA voice
8. CCNA wireless

We will have a detailed look at these skill sets in another article. CCNA certification covers lots of areas of networking. This is why in the CCNA examination questions from networks, routing, and switching essential, scaling networks, subnetting, connecting networks are asked.

The validity of the CCNA exam is of three years after which the professional has to renew his certificate by giving the SAME exam or by giving a higher-level Cisco recertification exam.

If we talk about the salary of a CCNA professional then this depends on the organization you choose and the career option you have taken. But on average a fresher CCNA professional who chooses network engineering as a career would get 3 to 4 lacs per annum. A network administrator should get 3.5 to 4.5 lacs per annum. And at the position of an information technology manager, one may get up to 9 lacs per annum. But after getting an experience of 1-2 years there will be a good hike in your salary so when you are going for a job in an organization as a fresher do not bother about the salary first look for the experience.

To become a Cisco Certified network associate you should pass the Cisco exam by online courses or by joining an Institute which offers a course in CCNA networking. If you want to join CCNA Training in Noida then join GICSEH. GICSEH provides you a streamlined course of CCNA networking which enables you to pass the Cisco examination and become a networking professional. Many of our students have passed the CCNA certification examination and have been placed in multinational companies globally at good packages. We believe In theoretical and practical knowledge equally. Giving our students practical training in networking modules gives them a real-time understanding of the techniques used in real-time situations.

Join GICSEH today!!