Android Development Training in Noida
Learning something in specifics is definitely a good idea when you're looking at a technical education, as you have to go with the flow and understand that each month there are going to be developments that will force you to learn quickly about things in a new way. That is the value of a good education, right there.

GICSEH is the best place to be if you are looking for Android training in Noida, India. Equipped with all of the content that you need in order to make your journey a success on all accounts, this is one summer course that will certainly change your life for the better, whether you're ready for that or not.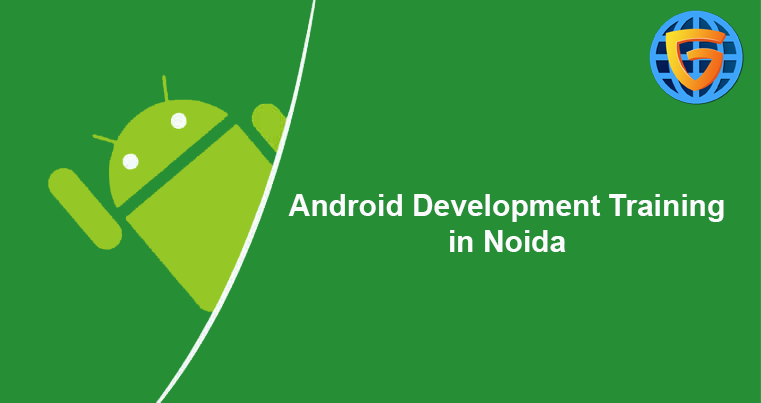 After all, if you want to be the best, you have to learn from the best. The service and the experience you'll get here will greatly impress you in all of your Android focus points.
The basis of a good education, however, is making sure that you get a well-rounded one. That's why GICSEH insists that the students enrolled in this Android focus also get a general mobile application that will allow them to branch out in the future so that Android can simply be your starting point. Since no one knows what platform will be on top of the mobile world in a few years, you'll be glad you did this. Android is a great focal point for sure, but it's better to be prepared in case of a shift in the winds than not, right?

GICSEH is an Android training institute in Noida that gives the extremely practical knowledge in Android development Courses. It prefers the best career guideline for the students. The Android development platform is too charming at the starting level to yet. Here you can become a well professional Android developer with our excellent, best and Skillfully Android App Development Training in Noida.

Our GICSEH Android development Trainers enclose the all basics concept of Android Development coaching for B.Tech, M.Tech, BCA, MCA, computer science engineering students. We assure that students learn all the advanced and basic course outlets, therefore the fundamental introduction, Concept of object-oriented language, Interface or intent design, Layout Design, Android Development cycle, Database and Memory Management, Android application system overview and much more.

At the GICSEH, you can develop your in- depth knowledge in Android Development by the online work test details and complete the test skill training. We provide the Android app development course in Noida to estimate your development skill on live project based. Our GICSEH expert trainer has more than 10 years Android training experience with the best, unique skill to give the much better training skills to the students.

Here, students can take the best Android app Development Course in Noida opportunities in the GICSEH training company, where they can improve personality development, talking behavior, how to work in the company, smart work, multitasking and work with the best Android internship institute in Noida. The students can enroll your seat here and hold the company placement benefit. Also, you can take the live project based training certificate to show in your professional learning experience and move toward in Android app development companies.

Last but not least, GICSEH is here to give you support throughout your educational endeavors with hands-on experience with real customers. You can learn how the business works by looking at it from the inside out and taking a look to see if this is something that you love or not. You'll learn about the best technologies from the best giants in the business and learn about real clients and real needs. The Android applications stage guarantees an incredible activity potential in its field. With the attack of sturdy use of Android gadgets, Android is not merely guaranteed to bring application advancement. it's scope in hardware solutions likewise, for instance, customization and streamlining of Android gadgets and drivers. the market of Android is expanding. there's a deficiency of ability within the Android field. Soon, within the close to future, growing or big organizations would have a great demand of Android experts. Can you imagine having an education that is any more…real than that? We think not. So what are you waiting for? Join GICSEH today!

The time to make a decision is now. Choose GICSEH and take a first step towards a bright future in the Android development profile. We assure you the best rewarding career.

Join GICSEH today!!