Android training in Noida
GICSEH in Noida offers inclusive Android training Noida. The advanced practical training provided by the GICSEH equips live projects and simulations for the student. Such a detailed Android course has helped students secure jobs in various best MNCs. The trainers at GICSEH Noida are certified and subject specialist corporate professionals providing in-depth knowledge. Students completing the Android certification will have a plethora of job opportunities in the android industry.

Further, we have kept the Android course in Noida duration flexible for over students. From online classroom to fast-track & one-to-one classroom Android training is provided during weekdays and weekends to the students. Our advanced lab is equipped with the latest technologies helping students grabbing a successful career and certification from the institute.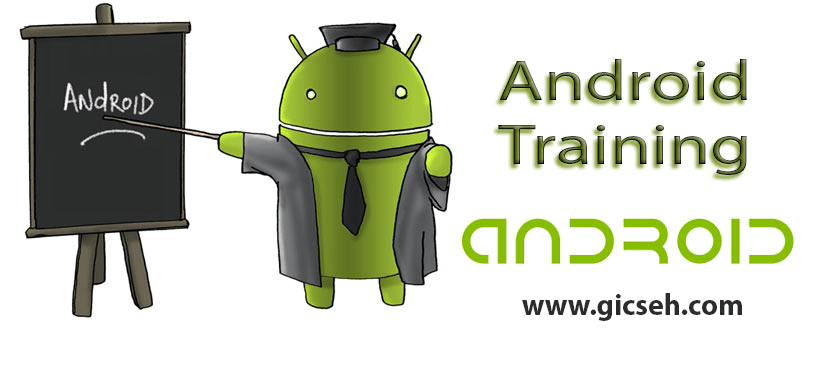 GICSEH in Noida is recognized among the top ten best Android training institutes in Noida, it has training modules for beginners, intermediates, and experts. In spite of being a college student, I.T professional, or a project manager, GICSEH offers you the best training environment possible, and also a flexible schedule according to your choice. Also, teachers at GICSEH will make sure that you will learn android development from scratch. We make sure that the pocket-friendly android course fee structure should be easily afforded by students coming from all walks of life.

Android training course with gicseh
Gicseh has a reputation in Noida due to its way of delivering industry-based and skill-based Android training to its students. Gicseh works on a detailed study of Android theory opts for live projects of industries during lab practices and our certified trainers' self-developed lab projects for skill enhancements of the students. The lab practical classes with trainer's self-developed real-industry projects test, which will resolve using their learned capabilities. This type of practice boosts students' self-confidence in technological problems and assists them in learning several out-of-the-book techniques that will come with experience. This lab practice sessions enable students to become a potential candidate during their job interviews. We will make sure that students will get better planning ideas, quick implementation techniques, and excellent hands-on coding. Gicseh will make sure that training will begins from basics to advanced level.

Carrer After Android Training With GICSEH
Right knowledge is the main motto of GICSEH. Our module will help students to learn the skills of programming, reading, and writing Android's complex coding along with visualizing the user-friendly interface. Our expert trainers in the institute put their efforts into strengthening student's potential by assigning them Android programming challenges during their practices. Students who will be getting certification from the institute in Noida can apply in the best industry domains for the job.

Students completing Android training will be skilled enough to provide their services coding for Linux Kernel, application framework, SDK installation, project structure, activating components, manifest file, UI events, creating graphics and animation, resources, and many more things. Learning at gicseh will help you to open many doors of opportunity in the future.

Who can enroll for the course?
Anyone who even has basic information about computer hardware and software applications can be considered an effective tool and can enroll in the android training by Gicseh. However, lab practice by our trained teachers will help you to become expert professionals in the field of android. We keep in mind about every learner who wants to add some value to the industry and his or her career while making the learning module. Freshers or college graduates belong to any subject stream, students who have a keen interest to become a programmer, developer or engineer, or experienced professionals want to learn advance of android development or upgrade their expert level Android skills can enroll in GICSEH!. We provide a career full of possibilities, growth, and a better career option for all our students.

Job opportunities with GICSEH
Android is a new word that we talk about at least once a day. Things like Mobile application development relies on Android's operating system and apps. Android is the new buzzing word and a game-changer in the 21st century. We all know the platform like android has millions of users, and billions of applications download happening every year from Google Play Store. So in short there is a bigger market for Android in the upcoming years. Keeping in mind that android is not industry-specific but it a task-specific open-source system that can be modified, customized, and changed by the requirement of the project. We will make sure that our students with successful Android training will have a promising career as programmers, developers, or engineers with a lot of attention, respect, and a higher position in big industry domains.

Join GICSEH today!!