8 Benefits of Learning Web Designing Skills
In today's era, it becomes quite essential to create a powerful and professional-looking website. Knowing web designing can help you in several ways like you are a working professional, you can establish your brand and design and promote your website by yourself. Also, if you are running a business, it is essential to have a modern website that can help you stand out from the crowd.

Companies hire experienced and talented web designers for their business, still having an understanding related to web designing can be helpful in many ways. At GICSEH, we offer a web designing course in Noida, where one can get complete knowledge of web designing. We offer courses and resources with tips and tricks to help you learn how to design your website. There are several perks and benefits of learning web designing, no matter whether you are a fresher, working professional, or businessman.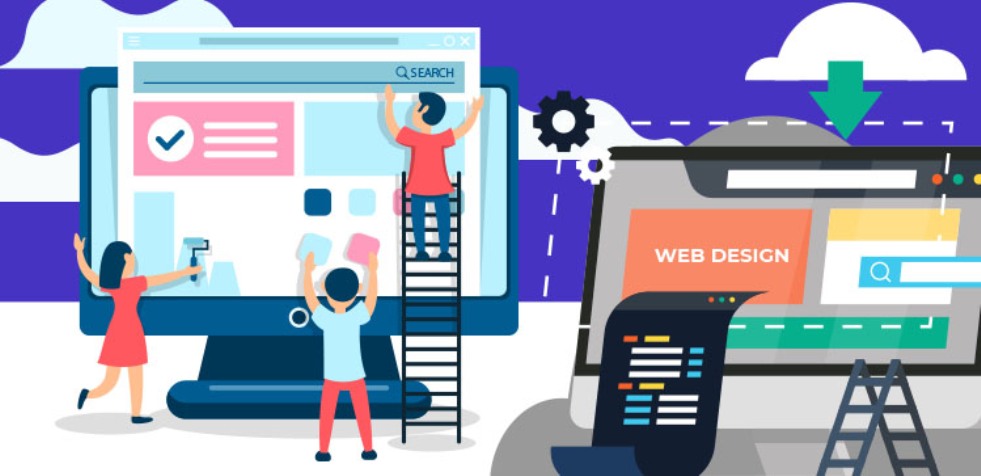 Let us discuss in detail below:

1. Economize on Marketing
In this technological era, every company or organization is required to have a professional website for its business to gain an online presence. Even though there are enormous companies that can well establish your website depending on your business, this step might be a little expensive. Thus, if you learn web design yourself, you can cut off the expenses associated with the web designing process.

2. Highlight your creative sides
Web design is one of the most demanding and popular creative fields. If anybody likes to create beautiful and functional features on a computer, web designing is the perfect domain for him, as he can add more creativity to his work. People with creative and artistic minds can succeed in web design.

3. Learn skills required by recruiters
By building a career in web design can enable you to take out more from this profession. Moreover, several opportunities get opened for you, including working full-time and maintaining your own business. Furthermore, web designing is helpful and easier than other courses, and web designer professionals make a huge income from this profession by making an irreplaceable position in the industry.

4. Enables to Work From Anywhere
Web designing provides you with the opportunity to work from anywhere as for web designing only the internet and laptop are required. This allows you to work freely anywhere outside of work as professionals don't get the opportunity to get remote working in every field. But through web design, you can have this kind of privilege and even generate huge income. In times of crisis, where many individuals lost their jobs due to certain circumstances, web designers have been able to generate huge income through their creativity.

5. Freelance Opportunities
In the digital era, you get a wide range of opportunities to work freelance as a web designer. As a freelancer, you can work under your terms and conditions at any time without the interference of anyone. After joining the freelance portal, in addition to the title, you can also get different projects, depending on your job. However, if you are experienced enough, you can increase your pricing.

6. Opportunity to work in awesome Tech Company
In tech companies, the recruiters generally look for skillful web designers, where the work-life remains more comfortable and enjoyable for professionals. You will even get the opportunity to work under the most enthusiastic and vibrant team in your company. Big companies or organizations also provide some sort of extra benefits, like free food, refreshments, etc.

7. Career Growth Opportunities
Web designing courses allow not only to interact in the website development activities but also to gain expertise in other fields. By learning web designing, you will be able to work in several job profiles, including, Designers, web content experts, SEO experts, graphic designers, marketers, production designers, etc.

8. Creative and fun field
Web designing provides you with the opportunities to take out your creativity and apply it over the internet. If you want to express your thoughts and ideas digitally, then go for it. To get ahead in the Web design profession, all you need is to show your creativity not in a complicated manner but in an understanding manner.

Get enrolled for a Web Designing course in Noida, in one of the best Web designing institutes in Noida, GICSEH, with 100% Job Placement. Once you get certification in web designing in Noida, you will be able to get hired in the leading companies with good pay.

Therefore, don't give it a second thought. Enroll yourself in the web designing course in Noida at GICSEH and bright up your future. Contact today!

Join GICSEH today!!