Best Android Training Institute in Noida
With the advancement in technology, Android development has come into existence. Android is free and open-source in nature. Thus, offering great flexibility to plot creative ideas effectively, which can be done by Android developers. If you aim to become an android developer, then the good news is there wouldn't be any shortage of jobs. And if you wish to become an excellent programmer in Android software, then you must have appropriate skills. As the field requires you to be doing continuous research and development. So, as a candidate, you can brush up on your skills by joining the best android training institute . There could be many training institutes gotta go for the best one. GICSEH is one of the top android training institutes in India, which is training students both working as well as non-working individuals.

GICSEH is one of the top 10 android training institutes in Delhi NCR. The state of art lab facilities encourage and boost the confidence of the students, thus the recruitment process gets boosted up in a positive direction. And this in turn makes GICSEH one of the most reputed android training institutes.

How can you stand best out of the crowd?

Well, once you join GICSEH, you need to give rest to your brain at least for the job search section. Once you take admission in any of the GICSEH batches such as morning, evening, evening, weekend batch, and many more. You are one step closer to your goal.

Apart from providing android training, it is also an advanced android training institute offering advanced level training to the students. Those who are interested in getting live project android training can also take admission to the institute to increase their chances of getting hired by top recruiters. They also provide internship training so that the aspirants who have good knowledge of android can start their work as an intern if they wish to.

So, don't waste your time looking for the perfect opportunity. As opportunity doesn't knock at your door again and again.

Mobile and android go hand in hand. Whenever we talk about mobile, android comes at the top.

Let's see why. Take a look at this statement:
"Android platform covers more than 80% of market share in the mobile industry making it the biggest platform ever made."

This indicates the scope of android app development is way better than other platforms such as iOS.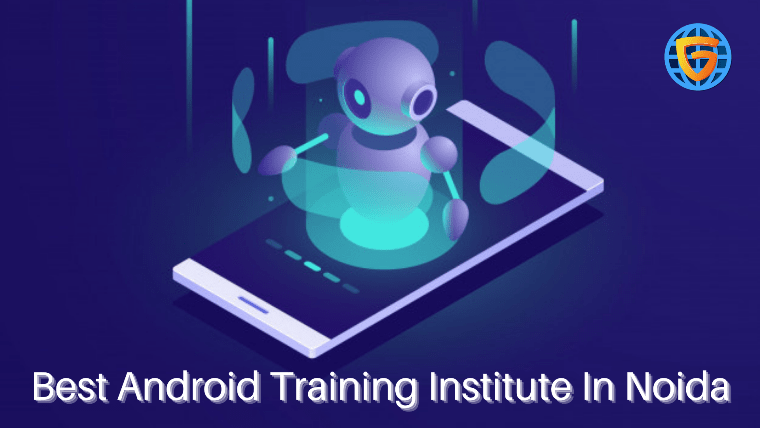 Now during this blog, we are getting to discuss how anyone can make a career in android app development. If you follow this, you'll even be an android developer and obtain an honest salary. There are a couple of things that we'd like to know:

• OOP (Object Oriented Programming)
The single most required thing once we mention modern programming languages. When you have good knowledge of objects, classes, and their features like inheritance and polymorphism, subsequent steps are going to be a cup of cake.

• Core Java
Now few of you may be thinking that we can also make apps in kotlin (which is a second official programming language to make android apps), but kotlin is in the starting phase and that's why there are fewer resources available on the web to find out. So, go ahead and start exploring the world of java.

• Android Studio
The single most commonly used IDE (Integrated Development Environment) to form apps for Android. Get your hands on it and it'll assist you fasten the app-making process.

• Android Libraries
There are a lot of new libraries that are introduced to boost your development in android and if you know those libraries, then it will reduce your efforts and time and LoC (Lines of code) gradually.
That's it. Yes, these four steps and you'll start making apps in android very easily.
But from where you will get knowledge of android libraries and other components of Android. There is a very simple answer to it.

Training, Training, and Training…

Whether it's offline or online, training helps you to become an expert in that field. Now if we talk about one of the best training on android, then you can consider GICSEH Android App Development Program. We complete all aspects of android such as frameworks, components, and firebase. Well, that's all about How to make a career in Android App Development.

Happy Learning with GICSEH !

Join GICSEH today!!