CCNA or CCNP Which is better?
Over the past time, Certifications from Cisco have been gaining a lot of attention. Let get some details for the options that are open for an individual in the Networking domain. In this article, we will discuss "CCNA VS CCNP" and which one is more beneficial.

CCNA vs CCNP: Levels of Cisco Certification
Based on the experience, knowledge, and exposure to all these concepts Cisco has introduced the Certifications that it offers to individuals. There are 5 different levels of Certifications that are offered by Cisco.

Now moving further let's study CCNA and CCNP individually.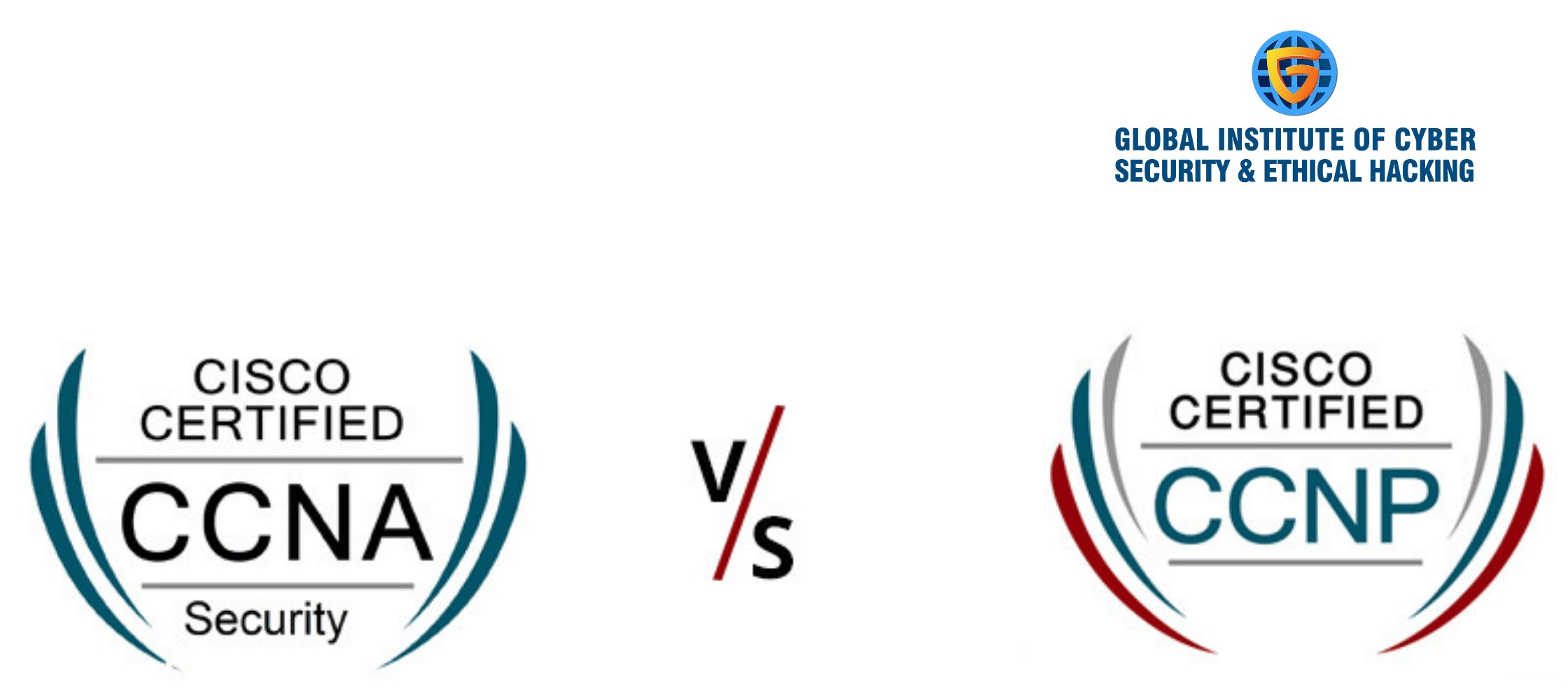 What is CCNP?
Cisco Certified Network Professional (CCNP) is an intermediate level of Certification option provided by Cisco. This Certification is particularly meant for professionals who want to work on the WAN, LAN based concepts of a Network infrastructure.

An individual can easily get this Certification if he/she has been able to showcase his / her ability to plan, implement, troubleshoot, and verify the Local Area Network and Wide Area Network infrastructure.

The following domains will be covered in CCNP:
1. Data Center
2. Collaboration
3. Cloud
4. Routing and Switching
5. Security
6. Service Provider
7. Wireless

What is CCNA?
Cisco Certified Network Associate (CCNA) ( best CNA training in Noida ) is one of the easiest and popular Certifications that individuals in this line of work tend to gain. An individual with this Certification is expected to know how to install, configure, troubleshoot, and operate routed and networked switches. The following domains will be covered in CCNA:
1. Data Center
2. Collaboration
3. Industrial / IoT
4. Cloud
5. Security
6. Routing and Switching
7. Service Provider
8. Wireless

Aspirants who want to gain CCNA Certification are supposed to choose between the following 2 options:

Option-1:
● 200-120 CCNA Interconnecting Cisco Networking Devices: Accelerated (CCNAX)

Option-2:
● 100-101 ICND1 Interconnecting Cisco Networking Devices Part 1 (ICND1)
● 200-101 ICND2 Interconnecting Cisco Networking Devices Part 2 (ICND2)

This is not it, in recent years Cisco has introduced a large range of CCNA certifications that you could possibly choose from and get your certification. So if you are looking for the best CCNA training institute in Noida then you should definitely consider getting your certification from the Global Institute of Cyber Security and Ethical Hacking.

CCNA VS CCNP: The Difference
In a quick word, CCNA is an associate-level certification, and its main motive is to test the knowledge of aspirants of switching and routing fundamentals.

On the other hand, CCNP is a much more advanced Certification that requires much deeper knowledge. It also demands a very good understanding of the concepts of LAN, WAN, and how there work in conjunction.
● CCNP Certification comes after CCNA which stands at the second level.
● CCNP is considered a much more knowledgeable one as it demands a deeper understanding of the Networking and Security aspects of a given network.
● It is also evident that the CCNA Certification didn't any previous degree, but if aspirants are willing to give a CCNP they are supposed to clear the CCNA certification first.
● Aspirants can grab CCNA Certification by passing two exams which totally depends on the subjects of the program, on the other hand, CCNP requires 4 exams at least.

CCNA Vs CCNP: Career
By now the Certifications CCNA and CCNP should be pretty clear, by the topics we discussed above. Based on the above discussion, there is a difference in the opportunities that you will receive based on the completion of the Certifications you opt for.

If you choose just CCNA then you will get offers like junior roles like the Network Support Engineer, Helpdesk Engineer, First or Second line support Engineer, or Network Technician. But choosing CCNP along with a CCNA will miraculously help you boost your career, and will give you opportunities to try at the roles like Third Line Support, Systems Engineer, or Network Specialist.

Conclusion
By looking at the scope that these Certifications offer to an aspirant we can say that each of these provides better ways to move ahead in the career.

This not only helps you to boost your career in the IT sector but also helps you to move on the right path as well. GICSEH provides a range of IT training that includes CCNA and CCNP training and certifications.

Join GICSEH today!!