Reasons To Choose An Online Course In Python And Data Science
In this pandemic situation where everything shut down and people afraid to go out, data science and programming language python keep on booming for million-dollar industries and businesses, data science is the future for everything that makes it easy for understanding our likes and dislikes whether it's about our shopping choice or the food we like, data science provide these companies with a handy way to customize and categories their marketing skills as per their audience which helps them grow even in this pandemic situation.

Before we jump into why to choose data science and python for the online course let us understand both separately,

PYTHON
Python is a simple yet high-level language. It is obtained from many different languages like C, C++, Smalltalk, and more. Guido Van Rossum is the father of python.

PYTHON:
• Python is a programming language
• Python is easy to understand and use
• Syntax errors are understandable and easy to find with Python
• Companies like Facebook and Amazon use python for their application

Python is free and open-source. You can get free copies of the software from online sources. But learning from the best python training institute in Noida will surely help you to understand python from scratches and help you to secure a booming future in the IT domain.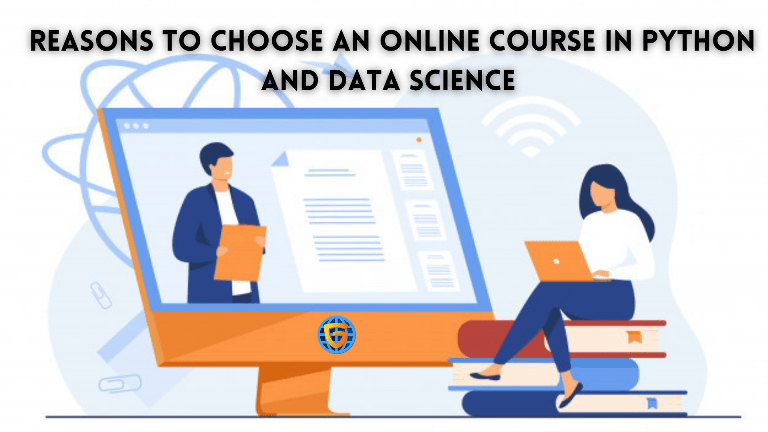 What is the role of a Data scientist?

Data is always stored in two forms structured and unstructured and a role of a data scientist is to apply scientific methods and algorithms to extract insight from both structured and unstructured data and apply in various application, data scientist role also is to clean and validate the data to ensure accuracy and uniformity from the set of data.

DATA SCIENCE:
• Data Science Is a part of computer science where data scientist deeply analyse the unstructured and structured data
• Data Analysis and Data programming both are the skill set for a data scientist
• Data science helps to understand the audience preference

This often comes to our mind that these technical and scientific terms are for engineers only and we have to go through years of the degree to understand this, but we are living in the era where it doesn't matter which field you come from all you need is the passion to learn and here GLOBAL INSTITUTE OF CYBERSECURITY AND ETHICAL HACKING provides you with the best data science learning course, which is specially designed for beginners to introduce the insight of data science and GICSEH also provide data science in language specific like Data science using R.

As we're talking about learning both of these career-boosting courses online, we've to understand the change we all are going through, all IT Industries have adapted the work from home culture and the same way institutions have adapted this new learn from home concept, having all your learning tools in just a few clicks is an interesting change and this will be a new model of learning every course, GLOBAL INSTITUTE OF CYBERSECURITY AND ETHICAL HACKING provides you with the long-range of online courses and the best online learning course for data science and python, GICSEH provide you with all the latest learning course.

LET'S DISCUSS THE TOP REASONS FOR GETTING AN ONLINE COURSE

• ONLINE DEGREE:
Many Institute and recognised universities like IITs offer online degree right after completion of courses like Data science and the value for the online degree is as equal as offline classes other than that various boot camps and even Masters degree courses are offered online right from the comfort of your home.


• DEEP UNDERSTANDING
Online courses like Like Data Science and Python are easier to grasp on online classes with the ease of having recorded lectures and classes. Anyone could go through the parts which take along to learn and have doubts about any topic with the repetitive class.


• BETTER INTERACTION
With an online course, every individual student gets to understand equally, not like an offline classroom where the teacher gets busy with only a few of the student rest of the class left out with their doubts apart from this, we've come across the shy people in classrooms who are reluctant to get their doubts clear but with online class, they can easily discuss their doubts at online forums and live chat with their respective teachers and GICSEH provide all the professional teacher with years of experience in their field to clear all your doubts with joyful interaction.


• LOW COST
Online courses changed the game not only with having multiple benefits and being much better than offline class but also a cost-saving method of learning, in previous years many students and learners who seek for quality training and course had to drop off because of the high cost for that course demanded but now when everything is available online there is a huge money saving for students.

Join GICSEH today!!