Computer Forensic Training Institute in Noida

4.9
out of
5
based on
4000
Students Rating
A cyber forensics investigator is often cited as a digital forensics' investigator, a computer forensics examiner, a computer forensics analyst or a cyber forensics detective. despite what the title is although the work is that the same.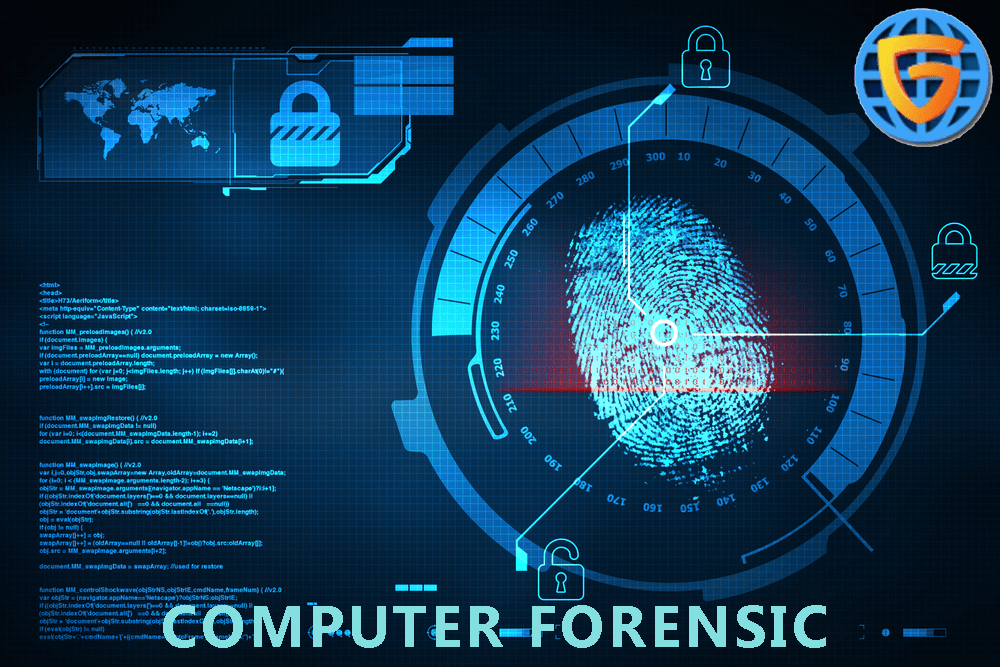 With the ever-increasing incidents of hacking throughout the world, the necessity of cyber forensics skilled has increased exponentially. Digital forensics additionally called cyber forensics or computer forensics is one in all the biggest growing professions of the twenty first century. it's a method of collecting, safeguarding, analysis, identification and presentation of digital proof which will be further utilized in investigation of technology connected crime for legal method.

For the most effective Computer Forensic Course in Noida one can rely on "GICSEH" that is "The Leading Name within the Industry". We have customized courses as per the requirement of the students. Along with this we are offering job oriented live projects.

Eligibility Criteria for Computer Forensic Training
This course is supposed for anyone who is keen to learn Computer Forensic application development from scratch. This course is aimed toward beginners, thus no previous expertise needed to master this course. Just a basic knowledge about the computers is required.

Who can join this course?
This course is specially designed for:
• people who really like to enter in digital forensics services space.
• Professionals who really like to learn latest forensics solutions.
• Professionals who really like to assist organizations to resolve & tackle hacking incidents.
• Professionals or organizations who are a victim of digital crime.
• Security professionals who like to require to improve their skills to next level.
• Technologies corporations wanting to possess in-house digital forensics experience.


Computer Forensic Training Institute in India
If you would like a career resolution cybercrime, our basic to advance Computer forensics course in India is a perfect start line. You will get in-depth information with cyber forensics course beside specialist skills in inspecting digital devices, data theft, legal aspects of cyber security. You will get to develop sensible power by using the most recent business techniques & cyber forensics solutions. This course is totally targeted on real-life examples and business case studies, each with the foremost common causes and therefore the effects these examples might need. Our course modules cover all the legal aspects computer forensics. Our training methodology is extremely distinctive that covers basics, advance ideas and with forensics aspects of the most recent technologies out there within the market.

Computer Forensic Jobs in India
The Global Institute of Cyber Security and Ethical Hacking provides the best Computer Forensic training in Noida by bringing in Computer Forensic developers from the industries having years of experience in developing applications. This gives students the scope of learning the cutting-edge technologies and latest trends and demands in the industries.

A certification in Computer Forensic development open up new opportunities to work in MNC's and many reputed organizations. The demand for Computer Forensic developers in various organizations has recently increased. With the increase in demand for Computer Forensic skilled people in industry the packages are also increasing.
One can join as a:
• Computer Forensics Investigator.
• Computer Forensics Technician.
• Information Security Analyst.
• Information Systems Security Analyst.
• Forensic Computer Analyst.
• Security Consultant.

Why to choose GICSEH?
Our trainers at GICSEH focuses on practical training rather the theoretical ones. This not only help students to understand properly but also, they get exposure to live projects and they get an idea how they are going to work on the projects once they get job. It also makes it easy for the students to grab the best opportunity for their career as they learn all the things practically from the scratch and they get a step ahead from the crowd.

We Have the Well-Planned course module, as Per The trends in the industry!
• We have World Class Lab having all the required equipment.
• We provide Certificates that are valid to show in college and company as part of compulsory industrial training program.
• We offer Two Years Revision Membership on Selected Courses.
• Trainers at GICSEH are industrial professionals having real time experience with technology.
• Best placement track record in top MNC'S.

Make Your Career as a Computer Forensic Professional
After undergoing the fundamental to advance cyber forensics course training students would be able to investigate cybercrimes like hacking, on-line scams, political spying, terrorist communications, etc. GICSEH is not just an institute; it is the best place to learn all the aspects of computer forensics from the industry experts. So why to delay in giving a new shape to your carrier? Join GICSEH today!!