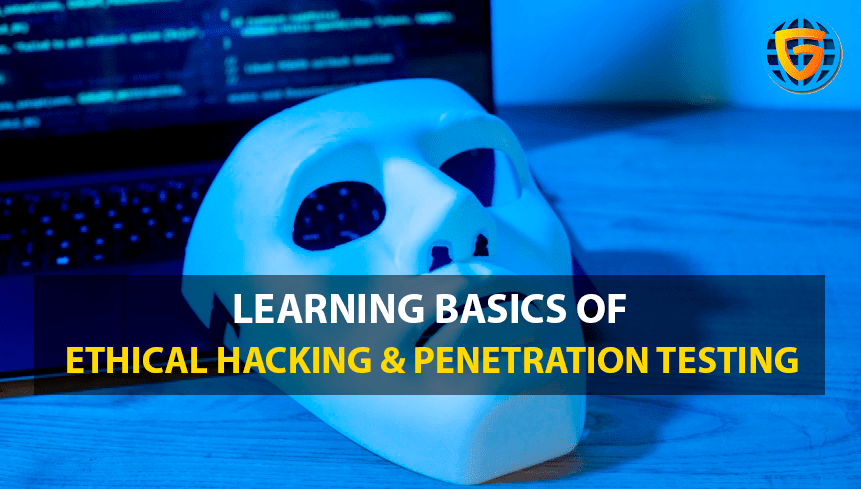 Learning basics of Ethical Hacking & Penetration Testing
Are you an individual or a business house who wish to secured the confidential data or records from suspicious characters who always in hunt of stealing or damaging the same?

Learning basics of Ethical Hacking and Penetration Testing program will enable you to learn some checks or be prepared with some basic knowledge that might be helpful in establishing an initial level of wall between hackers and your data. These basic security checks may include saving your passwords, changing passwords frequently, clearing cookies data of browser, password protect important information and data online, using licensed software and antivirus programs. All these practice might prove helpful in securing unauthorized access to your system, programs, network or database up to some extent. If you are a coder or programmer (PHP, JAVA, .NET etc), then you must have good knowledge of internet security protocols wherein you can develop the code in much safer environment and block any unwanted access to the code and database.

Network Penetration Testing will allow you to safeguard your networks and crucial data over the networks.

Web Application Penetration Testing will allow you to safeguard your local or global web applications which in return assure you data security.

Python is very powerful yet easy to learn programming language. Python actually reads like English, so no stress related to maintain the syntax of codes. The codes are usually 3 to 5 times shorter that other languages like Java and C++. It is best for the beginners, as they can learn by just looking at the code at initial level. Python also comes with standard library which helps to develop real applications.

Still to secure complete IT infrastructure in an organization you need to hire some information security specialist only that is either Certified Ethical Hacker or Penetration Tester, because they can ensure complete protection of your data and networks.

The need of skilled IT professionals having knowledge of IT Security and Penetration Testing is increasing on daily basis. This is due to the fast growing IT industry and latest technological developments that coming into the existence in this digital era.

The most harmful attacks to any computer network come from external sources that infiltrate the system and allow a hacker to enter into the security systems and access the data. This is due to implementation of weak network security protocols. Skilled IT security professionals who are certified ethical hackers use their programming skills to identify the loop holes and vulnerability areas within your system and networks and implement ethical practices to safeguard your networks from any suspicious attacks. These hacking practices that makes our data secure are considered to be as ethical in nature and every business house treat them as the ethical hacking practice which ensure their data security. Penetration Testing is also a major step in order to protect and safeguard the networks. It involves doing an evaluation of a computer system and associated networks and finding out any intruder access. This together can definitely saves you a ton of money and time.

Most of the companies need a dedicated team of experts or they develop in-house capability by hiring skilled professions for the purpose of securing data and networks. Companies that involve huge business transactions in terms of money, data and information require having security professionals within their organization in order to meet all security compliances as well.

Learning basics of Ethical Hacking and Penetration Testing programs is suggested for every professional who works into IT infrastructure in any company. It makes you self-capable to safeguard your data and information at initial level. Consult with the experts to know more about Ethical hacking course and their benefits.