Start The Functioning Of Ethical Hacking With Python
Nowadays, Ethical Hackers prefer learning Python language. They always look for trying various secret methods to create automated programs, ranging from small network scan to wide area network packet sniffing, besides scripts and coding. But, before getting into the world of python and ethical hacking we have to understand their meaning. Also, we will get an insight into how to start functioning ethical hacking with python.

Meaning And Necessity Of Learning Ethical Hacking
Those who are not familiar with the term "Ethical Hacking" consider it something related to wrong deeds only, like hacking. Some might sense it related to stealing confidential data and misusing it for their own benefit. However, ethical hacking is something like securing data from outside threats, and Ethical Hackers are highly experienced programmers who create data security software for organizations.

In this modern era, where everything is stored in the form of data, world-leading companies or even small firms keep a record of our choice of content, food, restaurants, clothing choice, etc. This data, no doubt, can provide more information than us. Now, here the job of an Ethical Hacker starts. An Ethical Hacker is responsible for keeping all the data secure and safe, preventing it from going into any wrong hands. Therefore, to keep all the data secure, safe, and timely checked, an Ethical Hacker is all you want that even leads to an increase in opportunity for Ethical Hackers in terms of career growth.

Meaning of Python
Python is a general-purpose scripting language. It is popular amongst newbie and working professionals for its simplicity and powerful libraries. Being a flexible programming language used for almost any kind of programming, Python is considered at the topmost, from building small-scale scripts to large-scale system applications. In addition, there is also one more commendable characteristic of Python. It is preferred by NASA also for programming their equipment and space machinery.

In order to process a lot of data and elements, Python is the main area of concern behind the scenes. Python is also preferred in areas, like processing text, displaying numbers or images, solving scientific equations, and saving data.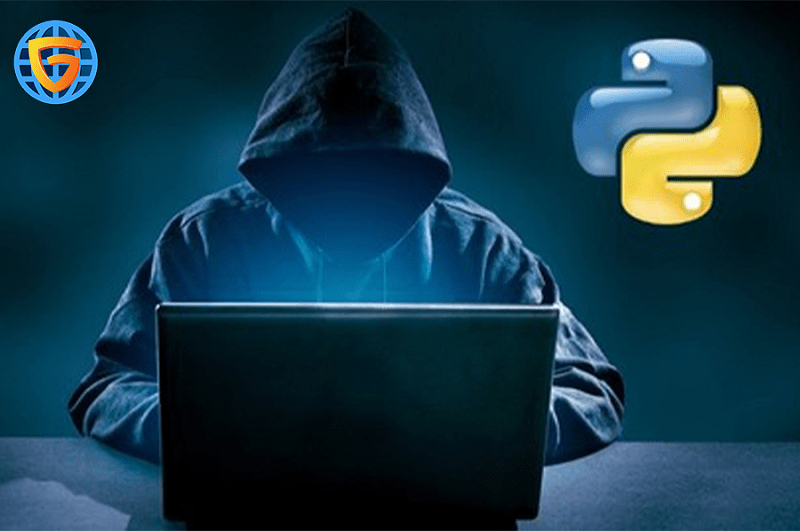 Process To Start Learning Ethical Hacking And Python
You don't need any previous learning for going in the profile of Ethical Hacking. However, if you are from an IT background, or possess a B.Tech degree, then no one can stop you from going ahead in this field. Well, Ethical Hacking is all about practice, the more you practice, the more you work with creativity. If you are looking for learning Ethical Hacking, the Global Institute of Cybersecurity And Ethical Hacking is the one-stop solution to provide the best learning techniques and advanced module courses specially made for basic learners and skilled professionals. By getting into GICSEH, you will be able to practice and work on live projects to understand every concept deeply.

Moreover, GICSEH holds a strong place in providing the best Python training in Noida, along with Ethical Hacking. You will be able to learn thoroughly from industry experts, doing hands-on practice. The knowledge and information that you get during your learning tenure will lead your work better in the future in the same domain.

Python together with Ethical Hacking- How?
Let us understand how we can start with the functioning of ethical hacking with python. Also, let us have a small brief about the python programming language.
● Python is a programming language immensely used by developers, programmers, and ethical hackers.
● Due to its simplicity, this programming language is popular among both professionals and beginners.
● Python programming language can be used from scripting small programs to large scale system application
● Python is a flexible program being used by all leading multinational companies these days.

As we have got almost a complete idea about Python, now let us move further to understand the function of Ethical Hacking. To create a security system for data, Ethical Hackers use different languages at their convenience. But as we know, Python is a versatile programming language; Ethical Hackers use this language as the main scripting for a powerful security system. Hence, Python is considered a good blend of Ethical Hacking.

Learning new things never goes in vain. They come out to you in the form of the best outcomes. The same applies to learning courses also. Learning something new about some latest courses, like Python and Ethical Hacking, will definitely bring better opportunities in your career life. Enroll yourself in the Python Course in Noida at GICSEH to learn from industry experts and take your career to the next level.

Join GICSEH today!!