Join the best ethical hacking institute in Noida – GICSEH
In the Hardware and networking team of the IT company and computerized company, the internet server hacking becomes a bigger crime at present after computerization in most of the industries. In order to protect the privacy of the company server, the company administration employed a highly experienced networking engineer who is trained in ethical hacking activity. But, the question is raised here that, how the networking engineers will be well trained to challenge the harmful and unauthorized hacking attackers.

In order to be an expert CEH, you need to get ethical hacking training in Noida from a reputed institute. If you are looking for the best ethical hacking institute in Noida, the GICSEH is the best option for you. The students or professionals who are looking for ethical hacking courses in Noida, can visit GICSEH.

Learn complete course of Certified Ethical Hacking
In this course, you will get an idea about all hacking possibilities and procedures. Then how to restrict the illegal hackers from accessing your company server and keep the data on the server safe. There are many security and virus based topics which you will learn during this course.

In the 1st step of this course You have to think of yourself as an illegal hacker and you will be able to learn all tactics of hacking and then in the next step, you will learn to solve the hacking issue or restrict illegal hacking.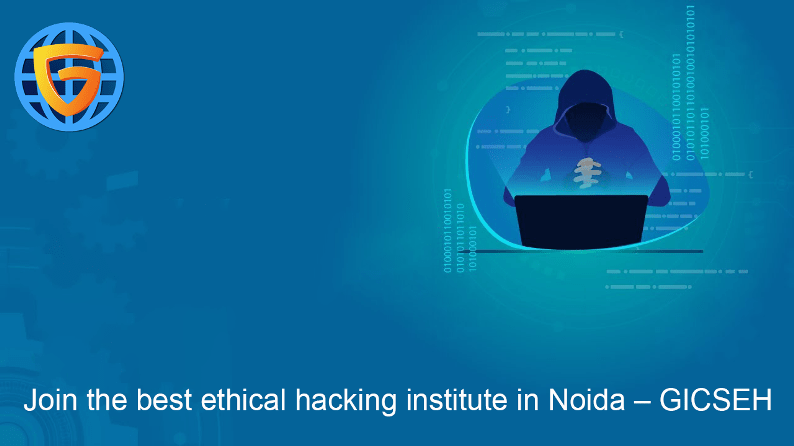 Improve your Ethical Hacking Work experience
Here, you will get the opportunity to have complete knowledge and skill of Ethical hacking, security based activity for protection of database servers. After completion of the CEH (Certified Ethical Hacker) course, you will appear for the CEH exam. The CEH Training course will enable you to defend the various threats and hacking attacks along with cloud computing technology, Mobile systems and Tablets. The protection of SQL and Oracle database through Ethical hacking will be a very important portion of this training course.

There will be many processes and tools which you will learn in this training course. After completion of this course, you will be able to increase the reputation of your resume during the interview for better prospects. Another important opportunity, here is that you will get the opportunity to work with live networking projects where you can apply your ethical hacking skills and CEH certificate. You will realize the real experience and solve many security issues with live projects.

Get CEH Work experience certificate

You can also get a working experience certificate along with CEHcertificate, which will strengthen your networking career and you can get promoted to a job position such as a senior engineer or Team leader. You can also learn here to handle SQL database or oracle database administration, which will help you in becoming the chief Database Administrator.

GICSEH is the only one CEH training or study partner of EC Council in Noida for ethical hacking training in Noida and many networking professionals call it an ethical hacking institute in Noida. Here, you can get CEH training in Noida and it provides the best ethical hacking course in Noida. You don't have to be worried any more for your Job career after joining this institute. Here, you can also learn about Software (Dotnet, Java, PHP), Database ( SQL, Oracle) and Hardware Networking courses (VMware, RHCSA, Linux, CEH, etc.). Learn from the best ethical hacking course in Noida.

Certified Ethical Hacking may be a well-known job-oriented training certification specially designed for the professionals, students, entrepreneurs et al. who are willing to form their career in IT security with a highly paid salary and a bright future. CEH is the most demanding course in IT Security which provides you in-depth knowledge of varied techniques to secure any IT infrastructure from any unwanted hacking attempt or exploiters. Generally, hacking may be a subject which employed by hackers community to hack into the system and harm any potential set of data or data without the priority or approval of the supervisor and on other hand ethical hacking may be a reverse technology or learning methodology which enables one to know the hacking concepts in deep and use an equivalent skill to safeguard the system information and strengthen the safety and networks and thus contribute to the industry with a cap of White Hat Hackers. GICSEH is the leading institute where you'll get comprehensive Ethical Hacking Training in Noida and explore your skills for a bright future ahead.

Join GICSEH today!!