Join CCNA training Course in Noida with GICSEH
What is CCNA 200-301?
The CCNA (Cisco Certified Network Administrator) 200-301 is a test offered by Cisco. The 200-301 CCNA tests your capacity to execute and control Cisco solutions. In particular, this test tests your insight and skills for spaces of Cisco, which incorporates network essentials, network access, IP (information protocol) connectivity, IP services, automation and programmability, and security basics. You can take the test either face to face or online with the two choices delegated, planned, and conveyed in a secured climate. You can hope to spend around one to two hours taking your tests. Before you are qualified to take any Cisco Certification test (counting the CCNA 200-301), you should acknowledge the Cisco Certifications and Confidentiality Agreement, either on the web or at the authorized testing place.

Why should you Choose GICSEH for CCNA 201-300 ?
It Provides you the best CCNA Training in Noida
Prepare for your globally recognized CCNA certification under the guidance of experts.
Get a complete comprehension of worldwide network operations and design for all-size enterprises.
Enhance your IT career prospects with a CCNA certification with GICSEH
Expert instructors and exclusive resources to clear your CCNA certification test.
Join with different Junior/Mid-level IT professionals through this CCNA coaching course to achieve a comprehensive understanding of design, maintain, associated troubleshoot network issues in an enterprise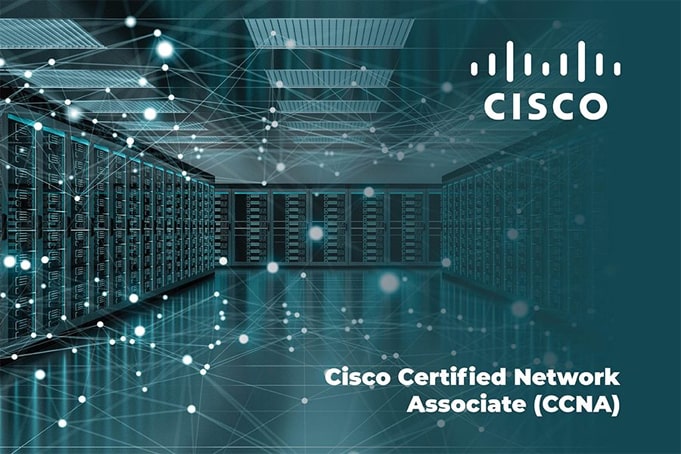 New CCNA Exam - 200-301
The Cisco certification program was definitely changed on Feb. 24, 2020. There are no different CCNA tests and certifications now – just a single test is accessible. Be that as it may, under the new guidelines, the following certifications have all been replaced by the new CCNA:

• CCNA Security
• CCNA Cloud
• CCNA Routing and Switching
• CCNA Data Center
• CCNA Service Provider
• CCNA Collaboration
• CCNA Wireless
• CCNA Industrial

Your CCNA certification that was procured under the old standards will be active until its termination date. In February 2020, the current CCNA certification changed to a new program.

CCNA Exam Proportionate:

• Network Fundamentals – 20%
• Network Access – 20%
• IP Connectivity – 25%
• IP Services – 10%
• Security Fundamentals – 15%
• Programmability and Automation – 10%

Advantage of CCNA 201-300 Course
• Exhibit your skills to climb up in your career as a CCNA certified Professional
• Accomplish an industry-perceived norm through CCNA certification for directing Cisco answers for endeavors internationally
• Expert the Enterprise IT Essentials through systems automation, security, networking, and programmability
• Lift up your confidence by acquiring real-world knowledge through CCNA preparing
• Wear your Cisco badge of honor through CCNA certification training and get a lucrative career
• Get freshly discovered acknowledgment with CCNA certification from your collaborators, higher-ups, and partners
• Make a superior career pathway as an IT professional with a globally recognized CCNA affirmation from Cisco
• CCNA certified experts procure somewhere around USD 61,000 to USD 125,000 for each annum in the USA
• Join the worldwide organization of over 900K+ CCNA certified experts universally
• Become a worldwide expert with industry's generally perceived and regarded certification in CCNA
• Cisco Certified Network Associate (CCNA) Certification Training with experts.

Salary Overview of CCNA Certified experts
CCNA certification could be very famous amongst experts globally. Not simply CCNA, however any certification from Cisco is in superb demand. Let's test CCNA licensed experts' revenue from across the world.

• United States: USD 61,000 to USD 125,000
• United Kingdom: Pounds 27,000 to 52,000
• India: Rupees 4 lakhs to 6.5 lakhs
• Australia: AUD 81,000 to 101,000
• UAE: AED 303,000 to 548,000
• Singapore: SGD 100,000 to 181,000

Key Features of the Course

• Access CCNA Course Previews to Get Started
• Expert CCNA teachers throughout the globe
• Accredited CCNA route cloth organized via way of means of SMEs
• Get key CCNA sources from Cisco
• CCNA Sample papers for examination practice
• Industry-diagnosed Course Completion certificates furnished

About the Exam
200-301 is a solitary test, comprising around 120 questions.

About new Curriculum
• The new modules in the new curriculum are:
• Networking Fundamentals: Routers, Switches, Cables, TCP and UDP, IPv4 and IPv6
• IP connection: IP routing, OSPFv2
• IP IP-NTP, DHCP, QoS, SNMP
• Security Fundamentals: VPN, Wireless Security, Gateway Security
• Network access – VLANs & trunking, EtherChannel
• Automation and Programmability – REST APIs, Puppet, Chef, JSON, SDN

Removed from Curriculum
• Following are the topics that have been removed from the curriculum
• OSI model-Network fundamentals
• Routing – inter-VLAN routing, OSPFv3, EIGRP, RIPv2,
• WAN – PPPoE, PPP, WAN access, MLPPP, GRE, BGP,

Requirements for 200-301
• There are no such requirements for taking the new test.
• Having an understanding of all topics of the test
• Having a year or more experience with Cisco equipment and computer networking
• Having a hold on network fundamentals

Join GICSEH today!!