Kiwi Syslog Server (Free)
"View and archive Syslog messages and SNMP traps from five sources in real-time"

Again, if I'm troubleshooting a particular network, site or node, I rely on a logging mechanism to audit and aid in troubleshooting. With Kiwi Syslog Server Free Edition you can collect, view and archive up to 5 sources including routers, computers or other devices. Logs may also be written to disk—either in one large file or split up by day or priority.

It's easy to use, and absolutely free for small, focused logging engagements. You can view logs in real-time, gather stats, and even setup warnings and alerts. It's not just Syslog messages, but also SNMP traps you can collect and analyze with Kiwi.

If you want to get more serious, I recommend upgrading to the full version.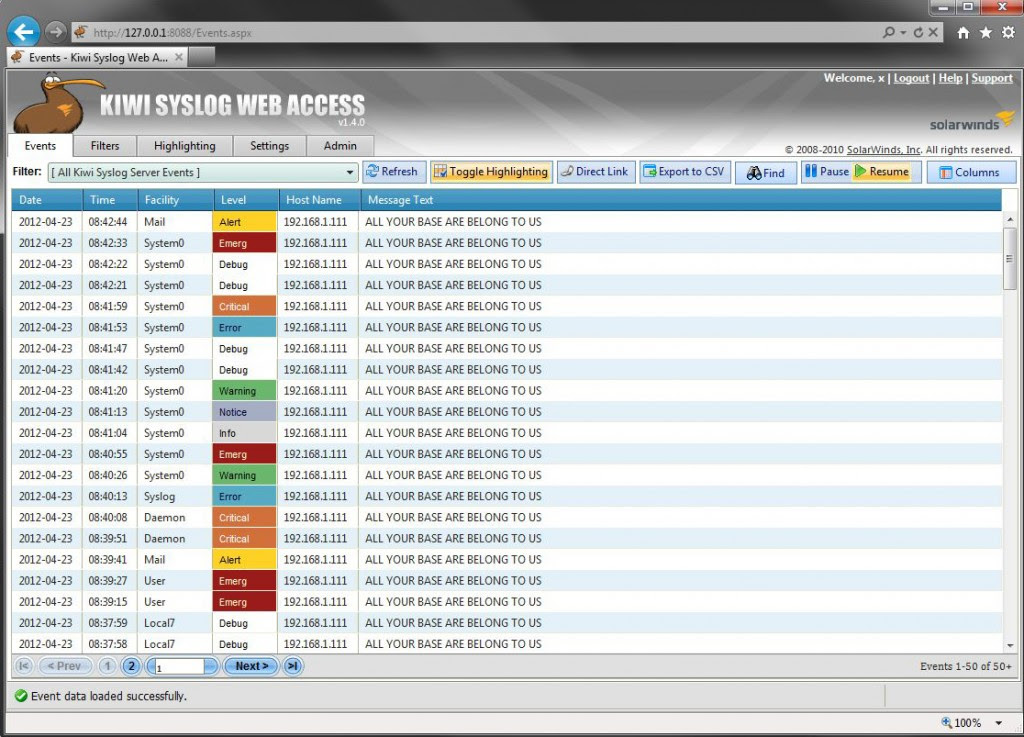 More Information and Official Website:
Download link: http://www.solarwinds.com/free-tools/kiwi-free-syslog-server