Know about the Process Of Web Designing Course
A website is an online representation for companies and organizations to showcase their businesses worldwide. Therefore, every organization must have an aesthetically pleasing site covering optimal functionality, including its design, features, and other aspects. Moreover, a business website acts as the entrance for potential customers to analyze how its business differentiates from others with an opportunity to turn that potential into loyalty. A website plays a vital role for a business to gain competitive supremacy, and stand out from the crowd. If you are thinking about building a website, you must ensure to design the website very well.

For proper website designing, some talented and proficient web designers with the relevant skills, required to create a website that enables them to generate revenue. The internet plays an important role in the modern era, and there arises a great demand for website designers. A website design has the potential to build or shatter a well-established online business. If you are planning to build a career in web designing, or if you want to switch a career, there are ample career opportunities as in these technological advancements, web designers are considered with great value.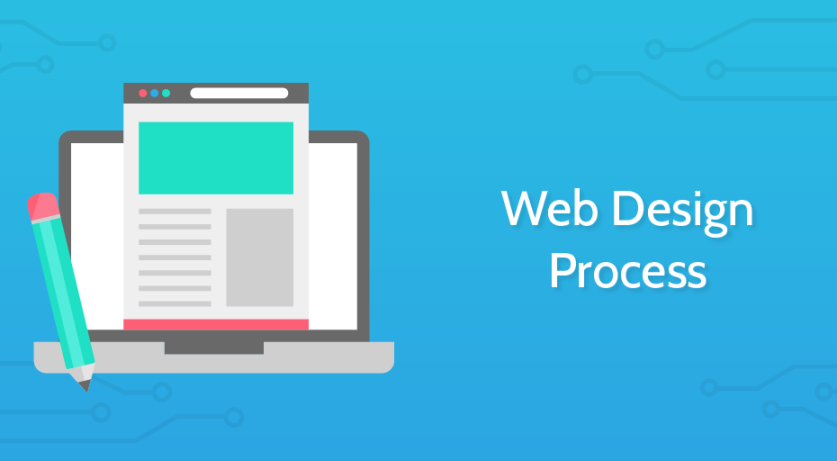 Let us have a look at the learning pathway of a web designing course in detail:

Role of Web Designers
A Web Designer is associated with designing web pages and should possess both technical inclination and creative skills. However, users never get to know how much effort designers put into building a website. A website must have the right combination of colors, images, layouts, fonts, and several other components that play a crucial role to make the website look stunning. Besides, web designers must envisage their target market and hence, make a plan accordingly. They need to understand the exclusive elements of the business and accordingly work on creating the website. That is why businesses look for hiring professionals who can work solely to build or redesign their websites.

Career expectation
To build a career in web designing, you can pursue a certification course to boost your web designing skills. During the course, you will learn how to create more functional and easy-to-use websites. Once the certification is done, you will get ample opportunities in the web-designing domain. With the vast usage of the internet, web designers can be found highly in demand around the world as companies nowadays look for establishing their impression online to reach more and more people worldwide. Being a web designer, you will be entitled to create a design for the website, code it and trade the same with clients. Learning some basic programming languages such as HTML, CSS, and JavaScript is a must to start a career in web designing.

Web Designing course
Most training institutes offer professional courses like Web Designing to upgrade the skills of individuals moving forward to make a career in this domain. In Global Institute of Cyber Security and Ethical Hacking, we offer a comprehensive web designing in Noida to make you ready for your future career. Getting a certification in Web Designing will definitely give you those relevant skills that enable you to create a completely functional website design.

Learn the right application
If you are detail-oriented, or like to put pieces from several resources and create solutions that fit together seamlessly, website designing is the perfect career for you. Move ahead by obtaining the correct information, and learning the right front-end development applications and tools to become a successful web designer.

Networking plays a vital role for web designers as through networking they can learn the tips, tricks, shortcuts, and also about the latest trends to gain knowledge for the same. Moreover, it helps in finding ways to search for work, or recruiters, who are looking for candidates for the web designing domain. Web designing means interacting with people on online platforms, using attractive visuals and UX design in order to deliver the final product to clients, you are required to spend hours in front of a computer programming and interacting less with the people.

In order to make a career in web designing, you can join a Web Designing course in Noida at GICSEH that delivers the knowledge and skills required to excel in the field. Web Designing in Noida is designed for both freshers and professionals who want to spice up their careers. To know more about web designing, feel free to contact us.

Join GICSEH today!!