Programming Become Easy with Python
Whenever you hear about programming first thing comes in your mind is lots of Mathematical calculations and a deep-sea of coding, well that's true but, with the time changed things become easier. Yes! you heard it correct Programming is easy now and would happen possibly with PYTHON a Programming language, Python was built by Guido van Rossum in 1991, that was the revolution in the field of programming. At that time Python programming language became a gap-filler, a way to write scripts and codes. It becomes so popular because of its feature to automate all the stuff which had to be done rapidly in other languages. However, over the past years, Python Programming has dominated other languages in the development of modern Software's, data analysis and infrastructure management.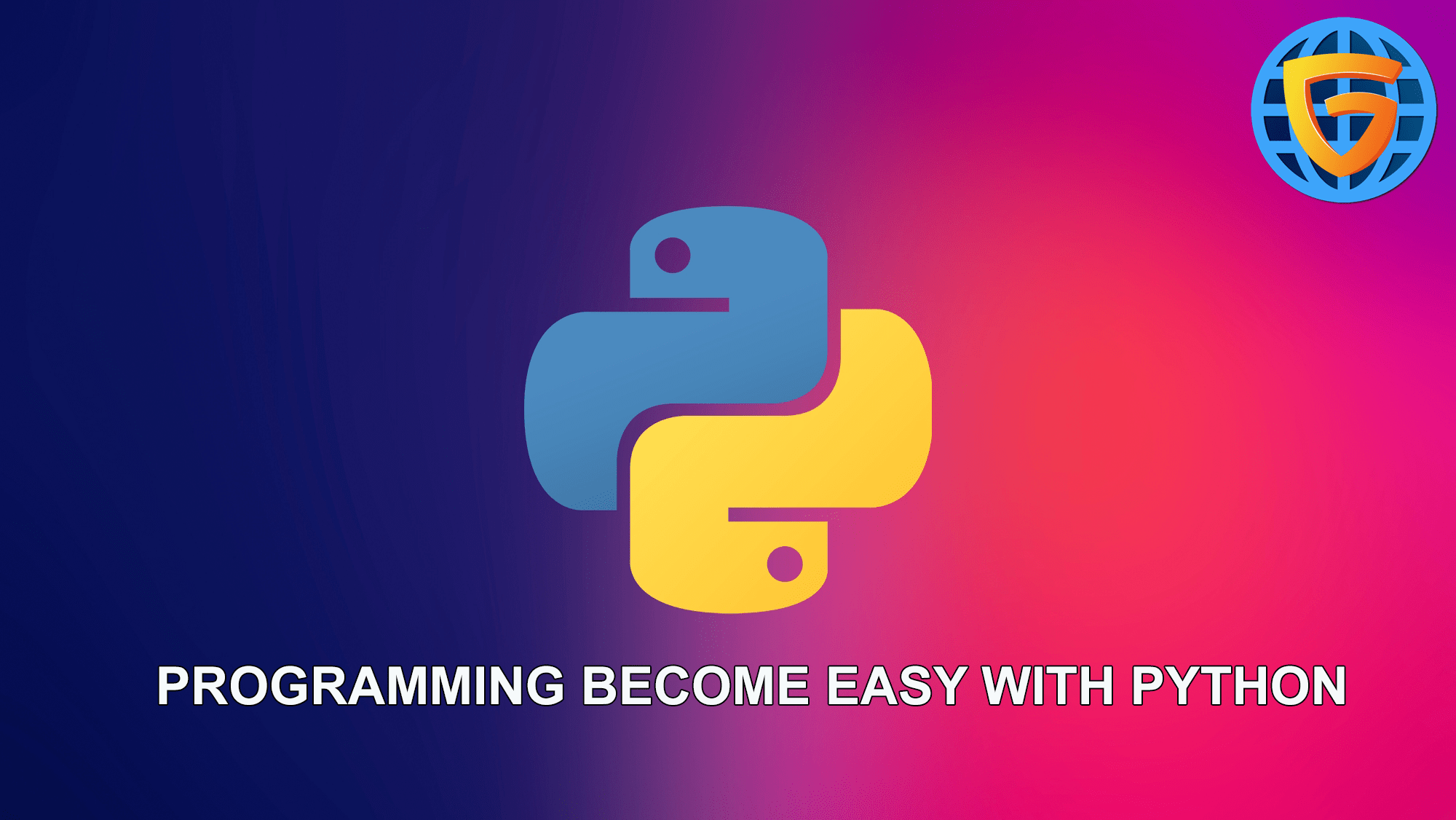 WHY SHOULD YOU CHOOSE PYTHON TODAY?
Yes, Python is an easiest and less time-consuming programming language which you can learn, at Global Institute of cybersecurity and Ethical Hacking. At GICSEH, we focus on the modern learning methods which will help you to become a programmer at very less time, we believe in developing the overall skillset of a learner so that they never stuck in any kind of errors while coding. We don't believe in just theoretical knowledge; hence, we provide python training on live project, which makes our students to learn each and every aspect of the python. We don't just believe on the completion of the course; we believe in making them a perfect programmer. Our main focus is on providing the quality education, so that after the completion of the course a student can easily target his/her dream job.

WHY PYTHON OVER OTHER PROGRAMING LANGUAGE?

• Easy to learn, Understand and Use
We always hear it from any programmer or developers that they spend their most of the time in thinking about the problem which they're trying to solve and less time thinking about language complexities, but with python, the number of features in the language itself is quite simple, It requires less time and little effort to create your first programs. The Python syntax or errors is designed to be readable and Understandable. This simplicity makes Python an excellent teaching language, and it lets the individual pick it up quickly.

• Python is adopted by a wide range of users
Python is a very popular language and broadly used, many high-ranking surveys like TiobeIndex and GitHub stated that they are using python asset in their projects. Being user-friendly Python runs on every operating system and platform also on most minor ones too. Because of its very simple and understandable interface python is used in many API-powered services and also in major libraries

• Python programming is Versatile
Due to its automation in scripting, the large portion of programming lies under the python, although it may not be the fastest language, its versatility lets you create a professional-grade web application and software, easy doesn't mean you lacking your security, python encryption in coding's may understandable but less vulnerable

• Python keeps updating it with future
Modern software is evolving every day due to which programming languages should keep up with its new updates and here Python stands each revision of python add on useful features. App making becomes much easier with python before it was Asynchronous operations and coroutines, which are now standard parts of the language, due to python app making.

CAREER WITH PYTHON
Today every industry is growing diversely and demand for IT is increasing in every sector, giant tech companies like Google, Facebook, Amazon and many more are using Python Programming for their software and web processing's, which definitely brings up a huge opportunity for python programmers as a career option, as we discussed earlier versatility of Python Programming we can point out many major operations are done on python, like Data analysis and Data science which is Highly paid and ranked number one jobs all over the world.

FROM WHERE YOU CAN START YOUR CAREER IN PYTHON

Python is a programming language which makes you feel like you must have some college degrees to learn that. But today every company demands skills no matter what degree you have if you have huge knowledge and problem-solving mind you are in. Question rise up again but how will you learn python? I have a simple answer for you if you have a passion to learn python seriously you can learn it with us at Global Institute of Cyber Security and Ethical Hacking.

Global Institute of Cyber Security and Ethical Hacking is the best institute for Python programming in Noida, we understand each concern of a learner and delivers the best faculty for python programming with years of experience in the field of Programming will teach you from the scratch to advance level. Don't overthink just give us a call or visit us.

Join GICSEH today!!