Python - A great career option
Python is a powerful, high-level general-purpose programming language used in web development, data sciences, creating software prototypes, and various other things. Python has a simple easy to use syntax which makes it an excellent choice for beginners who want to learn to program. One can use Python for developing desktop GUI applications, websites, and web applications. It helps you in focusing on the core functionality of the application by taking care of all the common programming tasks. The simple syntaxes of the language make it easier for one to keep the code readable and application maintainable.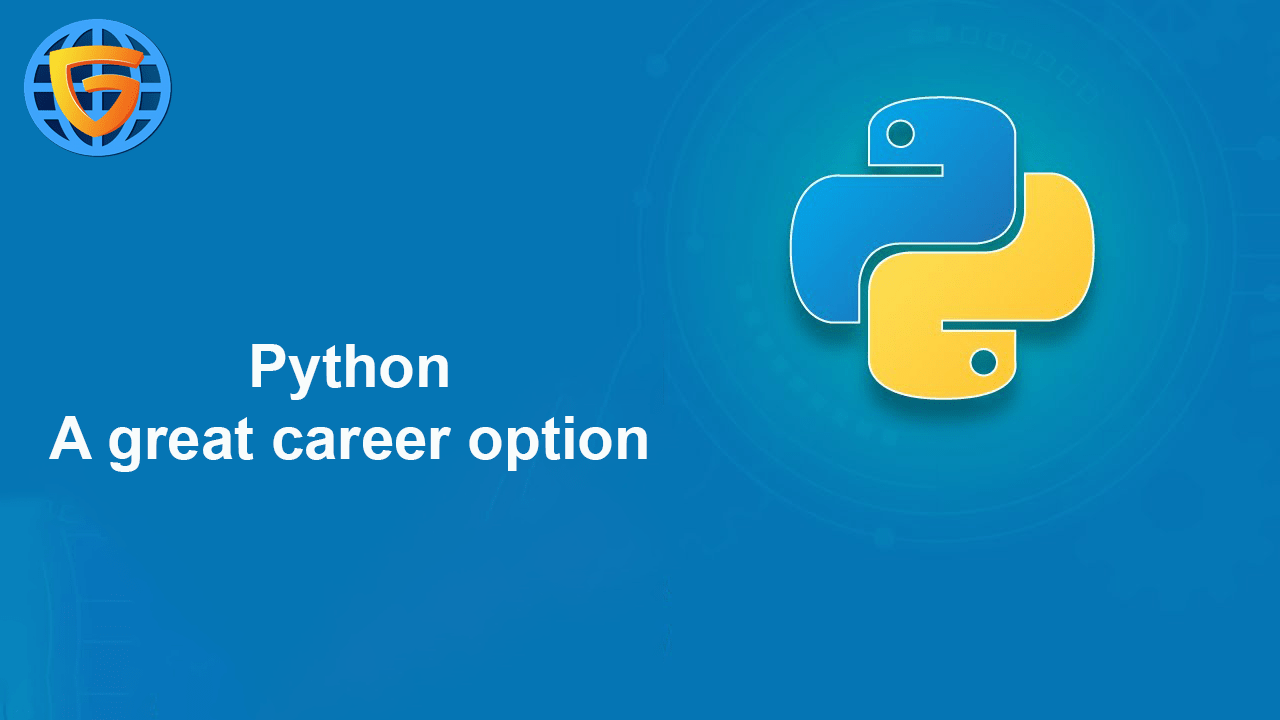 Other reasons which make python more popular and desired are mentioned below-
1. While writing a software application one is required to focus on the quality of its source code to simplify maintenance and updates. The syntax rule of python allows you to express concepts without having to write any additional code. Python emphasizes code readability and allows the usage of English keywords instead of punctuations. Therefore, one can use python to build custom applications without writing additional codes.
2. Similar to other programming languages python supports several programming paradigms. It supports object-oriented and structured programming fully.
3. Python allows you to run the same code on multiple platforms without recompilation. therefore, you are not required to recompile the code after making any alteration. You can run the modified application code without having to recompile and checking the impact of changes made to the code immediately.

How Can Python Projects Help You?
Challenging your learning and building Python projects can help you in multiple ways some of them are listed below:

● Boost Up Your Confidence
Doing up things yourself and in your way using tools and technologies would build up your confidence. It would also help youtube rate your skill as a Python developer to help me perform better.

● Explore and Experiment
Building projects would give an opportunity to acquaint yourself with trending tools and technology that are required for your project. You may get your skills in servers, databases, UI concepts, and more.

● Master your Coding Skills
Project is another name for practice and we know practice is the mantra to excel in anything. Once you are well versed in Python coding and other dependencies that a Python project requires you shall notice how efficient you become as you climb the ladder of challenging projects.

● Learn about Software Development Lifecycle
This step is important to be learned when you think you are industry-ready and that you are capable of taking up real-life projects.

With the growing popularity amongst students, specifically from Noida, here is a few criteria that shall be kept in mind before choosing your institute. These are-

Placement- most of the students want to grab a job opportunity from the course they are pursuing so make sure you research enough about what are the institutes which provide the best placement opportunities.

Certification- your certification is proof that you have learned that language or passed that course. Even if you are not seeking a placement from it yet should add to your resume and prove that you have an extra skill. So make sure the place of learning you choose provides legit certification.

Course module and duration- what is the course break up, how is it being taught, and for a span of how many days shall the course be taught. You should be well aware of these things before choosing your institute so that it suits your requirements.

Fees- make sure the place you have chosen teaches you in a way which worth paying the fee you will be asked to.

Other important aspects to be taken care of are, batch size, experienced faculty and ratings, and reviews given by other students.

Shooting Pay scales with Innumerable opportunities
If you are a person obsessed with technology you would have witnessed growing support for Python in the list of programming languages from the companies and individual as well. Python developers are listed amongst the top five potential earners with trending salaries. With all the above factors into consideration, we have concluded Python programming to be the possible element with a good salary range. Now it is for you to decide if you want to step in this ride to the amount of package.

In recent times python programming has gained a lot of popularity amongst masses due to its usage and applicability in placements. Talking of Noida, there are various institutes which provide the python programming course.

Before choosing the institute to join, always make sure to keep the above-mentioned points in your mind. We at GICSEH fulfill all these criteria, by provisioning the quality of education to our students at the best fees. We have trainers who have years of experience in the same profile, that will be a plus point for your career and learning with us. So, what are you waiting for, this is the time to give a new shape and rewarding path to your career. Get in touch with the experts at GICSEH and enroll for our upcoming batch today!

Join GICSEH today!!