Python Programming- A boon for the Web Developers
Are you looking for the best Python Training, GICSEH is one of the best Python Training Institutes offering training on live projects of Python by the industry experts!!!

Python is one of the most flexible programming languages that is easy to learn and implement. Because of its powerful libraries for data mining and analysis it is used around the globe. Python training at GICSEH will cover both basic and advanced level of concepts of Python which will include:
• writing python scripts
• sequence and file operations in python
• writing Classes in Python and much more!!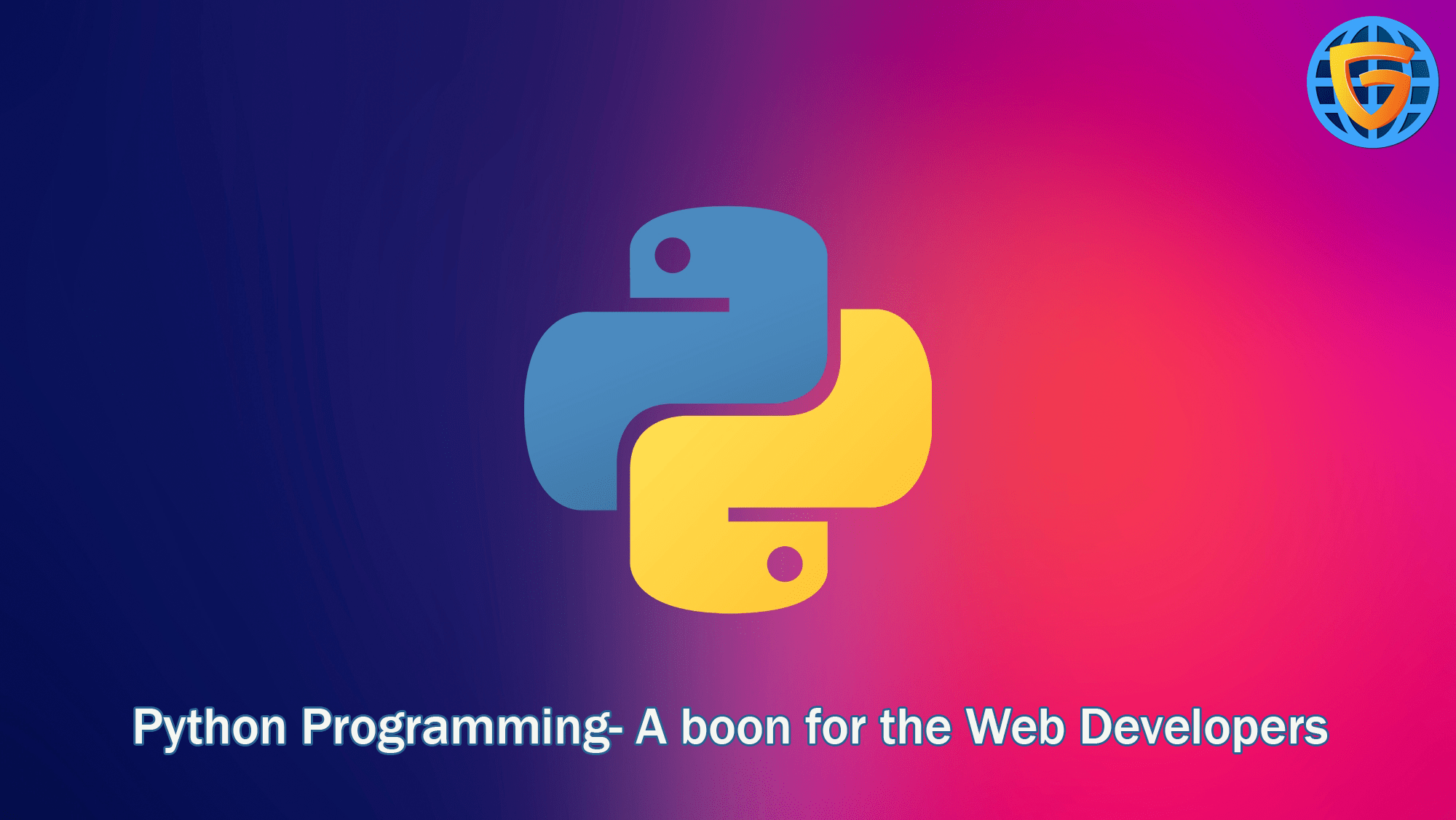 If you are new in the IT profile or just need a touch-up with the latest trends in the python programming language, you must join the Python Training at GICSEH, the best Python training institute. Python skills increases the career prospects of python developers.

Python programming is very interesting subject compare to other programming language. Python is not dependent to other language or another program. If you want to become python developer or python expert then must have the practical as well as knowledge on behalf of real scenario. Python demand is everywhere in this world. Python is very secure knowledge because python has very strong encryption as well as decryption.

Python provides the freedom to its user to jot down an object-oriented program on both a small and large scale. it's the core feature of code readability using whitespace to evaluate the code blocks rather than using curling braces or keywords. It is compatible with the following things:
• ethical hacking
• cyber security
• Machine learning

The latest version of Python has more flexibility and features. After the technical degree candidate can plan for job in India and after some experience can plan jobs in abroad.

Benefits of learning Python Training in Chennai at GICSEH
Learning Python Programming with GICSEH has many advantages as compared to that with other institutes. The main reasons are mentioned below:
• Learn standard coding concepts from industry experts who will make you industry ready with live demo applications
• Up to date course content and learning kit
• Amazing work culture and learning environment
• Complete career guidance after the training
• Customized schedule of training sessions
• Short term or long-term learning methodology
• Our course module is designed in a way that it meets the requirements of the industry

GICSEH provides the most effective Python training. Our training helps the students to secure placements in top MNCs. GICSEH is one of the most suggested Python training Institute that gives the practical knowledge by giving the students an exposure to the live projects. At GICSEH coaching is conducted by specialist professionals having more than years of expertise in implementing Python projects.

We offer the best infrastructure and other facilities, GICSEH has its name among the highest institutes that gives Python training in Noida. GICSEH has mentored around 2000+ candidates with Python Certification at a really affordable fee. The course module is flexible and can be customized as per the requirement of the students, which is the best support system provided by us.

Eligibility Criteria for Python Training
There are no such prerequisite eligibility criteria for gaining Python knowledge but it is recommended to have good computer knowledge order to excel the Python concepts. After this you can also learn other things like C++, Java etc. to grow more in your career.

Benefits of Python:
• It is easy to read
• It is easy to compile
• It is easy to run
• It is easy to execute
• It is easy to make the link with other languages
• It is easy to modify
• It is easy to maintain
• It is easy to create
• It is easy to troubleshoot
• It is easy to create road map for databases and other languages

Job Opportunities After Completing Python Training
Python is used for the following options:
• web development
• game development
• big data
• web testing
• data science and much more!!

Designation you can hold after Python Certification are:
• research analyst
• data analyst
• data scientist
• Web Developer
• Python Developer
• Software Engineer
• Senior Software Engineer
• Software Developer
• DevOps Engineer
• Artificial Intelligence
• Scientific programmer
• Desktop applications developer
• Video Games Developer

Python is a boon for web developers due to its features and flexibility. If you are interested to learn Python Programming, you can consult to the experts at GICSEH and make your decision wisely. GICSEH is leading Python Programming Institute that provides you hands-on training with good career opportunity. We assure the quality training to our students. Our course structure is designed as per the requirements of the students which no other institute is providing.

Join the Python Training at GICSEH to get your dream job learning all the basic to advanced level concepts of Python from the industry experts. At GICSEH we are well aware about the industry standards and we use the various methodologies to make the student's job ready. Join today!

Join today.