Python-The Most In-Demand Programming Language
Unknowingly or knowingly while discussing Big Data Analytics we often talk about a huge variety of techniques and tools that are a must-have for finding pertinent insights from data.

Now if you are a student looking for IT Training in Noida, it can be acknowledged that this list of tools includes Python.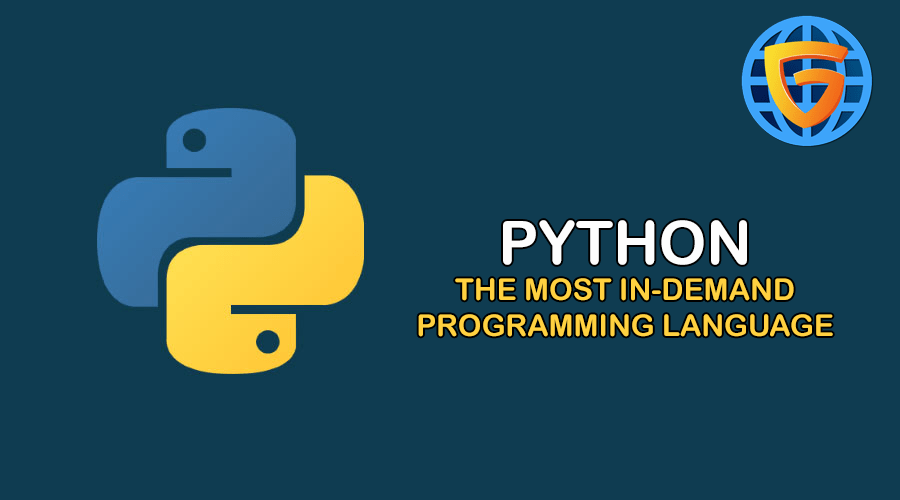 More to say in recent news coverage, it has been even observed that Python has replaced C++ to secure the third position in the TOBE popularity index.

In fact, in 2020, Python ranks as the second-most popular programming language, right after Java and even in India it is currently our industry hot-favourite, especially among small businesses and start-ups in the data analysis marketplace.

Therefore, as one of the most popular institutes for IT Training in Noida, we have whittled the top three reasons behind this increasing popularity of this program for data analysis purposes.

We are also proud to announce that nowadays GICSEH is providing online classes for offering certifications to its students which also include quick and hassle-free online admission to fight against the virus Covid-19, while having students to remain safe at their home and get ready for their future career growth.

Multipurpose Language
Python is a language that stresses on Rapid Application Development and is fast and extremely self-sufficient language, which has the ability to work as a bridging language in different environments that aids in pulling together diverse components of any web page created in different languages, which makes it a go-to language for the majority of the data-analysts in the marketplace.

Easy to use with AI
Artificial Intelligence or AI technology is booming nowadays. Therefore, if you have armed yourself with good AI skills, you need to power yourself up with Python, since AI means the use of excessive algorithms (which implies a lot of coding as well as testing) and Python requires 80 percent less coding compared to other programming languages.

This is because Python's built-in libraries like Pybrain, Scipy and Numpy can work wonders to save a lot of time and effort which makes the coder's job easier in the data analytics world.

Apart from it the Python coders community online is well-knitted and hyperactive. Therefore, with so many active users in the community the moment you post your questions on Python, you will be greeted with a large number of solutions to troubleshoot your cause of concern.

Easy Readability
The code is structured in Python for easy readability. This implies once you start using this language you do not have to spend hours grasping the intricacies of the syntax of the language as just having a working ability with English is enough to understand the Python codes.

Why to learn python at GICSEH?
• Perfect for Fresher and experienced
• Best trainers
• 24*7 online support
• Both Weekdays & Weekend batches available

Career opportunities after completion of python training
Even though it's a really easy language, to start with, Python opens tons of doors for you. within the corporate world, Ruby and Python developers earn the second-highest grub, next to Swift. Python also finds application in cybersecurity. Hence, Python is worth learning.

Conclusion
Therefore, after reading this informative article if you want to start your Python Training program from the best institute for IT training in Noida, look no further and get in touch with GICSEH.

Presently GICSEH is providing online classes for offering certifications to its students which also include quick and hassle-free online admission to fight against COVID-19 while allowing students to remain safe at their home and get ready for their future career growth.

A highly reputed Institute for Python training in India, GICSEH has curated and designed one altogether the foremost effective training modules for Python for its students. you'll learn the thanks to write down reusable scripts by using Python within the course.

Our trainers often absorb depth exercises that assist you to use Python in your software package and application surroundings properly. we are getting to conjointly teach you the thanks to use the constitutional functions of Python and with successful use of the external modules.

Our trainers will impart information regarding the core scripting components like variables and flow management structures beside details on the work with lists and sequence knowledge. After the completion of your course, we assure you would definitely achieve your career as a developer and one can still update himself with the most recent technologies by choosing advanced Python categories as and once needed.

We at The Global Institute of Cyber Security and Ethical Hacking, even provides 100% placement assistance after completion of its Python training courses. You can start with a demo session and continue if you find the demo class interesting and valuable. We assure you the quality training and best support for your career. Our students are our top priority; hence we take utmost care to provide them the best in the industry education and helps them beat the competition from the day one of their learning at our institute. Get in touch today and take your first step towards a bright career.

Join GICSEH today!!