Ethical Hacking & Its Relevance
What is Ethical Hacking?
Hacking of news or its threat whenever it sends shocking waves to the cyber ecosystem, business communities, and government agencies.

Almost ten years back, the Yahoo breach was seen more than one billion, Yahoo accounts were hacked, stealing all security data and sensitive data. Thousands of banking information were leaked, including customers' credit and debit card numbers. There are countless other examples where unethical hacking took place.

Ethical hacking often goes unnoticed or is given the least importance in our working space, while criminal hacking always gains headlines in the global arena.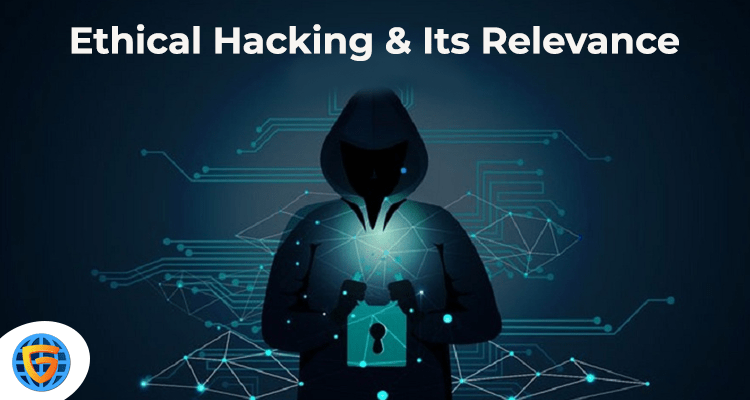 Who are Ethical Hackers?
Ethical hackers are computer and networking professionals who take charge of penetrating systems to find vulnerabilities and maliciousness. They perform the hacking task into systems upon the request of their clients to test their security and keep malicious hackers away from accessing their information. Ethical hacking isn't new; however, it has transformed rapidly as new technologies and the Internet of Things(IoT) evolve.

Besides, the modern approaches to ethical hacking came into existence in the 1970s when the U.S. government used red teams to hack into their computer systems to test vulnerabilities and cyber threats.

Why Ethical Hacking?
Hacking has remained a serious threat and costly problem for almost all small businesses and has experienced numerous hacking incidents over the last year. Many studies have shown that risk managers are worried about the safety and security of IoT devices and the vulnerabilities exposed with the rise of hyper-connectivity. Using a Windows defender or firewall regularly and updating their passwords are the initial steps to improve system security, but they won't keep hackers from penetrating the systems. Sometimes, even rigid and secured passwords can be hacked due to poor security practices that, in turn, helps hackers to penetrate easily. Nowadays, hackers are more sophisticated with emerging latest technology such as IoT, AI, etc. Hackers store data for ransom which causes catastrophic damage to businesses and IT companies.

Ethical hackers help to prevent catastrophic damage to the corporation and protect its users by searching and removing vulnerabilities before malicious hackers find them.

How Do Ethical Hackers Work?
Currently, ethical hackers often start learning hacking practices through event challenges on the cyber threats in information technology security (sometimes also known as white hat hackers). Moreover, it's becoming increasingly common for IT companies, be it large or small, to employ their information security analysts to help combat hacking and malicious threats. Information security experts have extensive training in technological and informational infrastructure in keeping cyberspace more secure and safe from unethical hackers.

Ethical hackers are highly experts who know problem-solving strategies for security breaches. These professionals collect data and analyze data to monitor and interpret loopholes. They possess in-depth knowledge of the latest infrastructure and hardware to establish security policies and best practices.

Information security analyst skills are highly valuable and sought out by professional courses and training like IBM. For example, IBM specifically looks for candidates, skilled in ethical hacking who can participate in technical testing for exposed applications. Sometimes ethical hackers fall into the category of penetration testers who look for security vulnerabilities across web-based applications, networks, and online systems. Ethical hackers analysts use a variety of methods to hack into systems, from designing and creating their tools to employing social engineering.

Often negligence is responsible for data breaches and relies on unsecured passwords, weak security, and even social media platforms to gather personal information. Hence ethical hacking experts' prefaced technology and hacking tools are only part of the equation, and thoroughly educating businesses on security policies and best ethical hacking practices is necessary to create safe environments for the cyber community.

Today ethical hackers have meticulously built a reputation for their skills and ethical behavior in the industry. Enroll in GICSEH today for the best training in Ethical Hacking Course in Delhi and become a smart ethical hacker.

Join GICSEH today!!