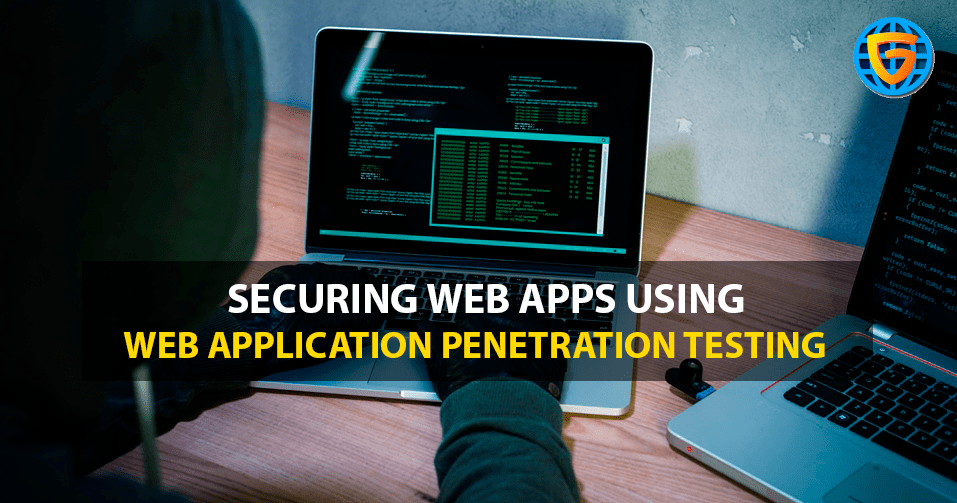 Securing Web Apps using Web Application Penetration Testing
Increase in the number of web applications in corporate resulting into simplicity, flexibility & ease of access the massive information in desired format under highly secured infrastructure across the globe. Web 2.0 has changed the way information floats over the networks. Web applications at various levels help an individual or an organization in preserving, securing and sharing the content according to their requirements.

No doubt, web applications actually revolutionized the way we access and share the content but also, it comes with many potential threats online that can harm the information. Maintaining the security among the web applications is the top most concern for every organization. Hacker's community or exploiters are continuously trying to finding a way out to breach security levels in the web applications in order to damage or mugging up the data or inject malicious content or viruses through various means. These viruses or malicious attacks can be proved very dangerous for a company's brand image and leads to huge down-time of the web applications.

Attackers always hunt the path that is vulnerable to the attacks. It may be due to bad programming skills, errors in code library & design patterns, weak framework or coding infrastructure etc. Web Application Penetration Testing (WAPT) enables you to dig out the potential risk and vulnerabilities through various testing methods in the web application. This minimizes the overall security risk within a web application and makes it more secure. WAPT ensures maximum protection of the information stored in web application against hacking or intrusion or unauthorized access and gives insight about current security status of the web application.

You can learn complete Web Application Penetration Testing (WAPT) course by enrolling yourself with GICSEH. Our corporate trainers will guide you comprehensively on each and every detail about the course. Majorly it includes:
- Penetration testing
- Vulnerability detection starting from information gathering
- Cross-site scripting
- SQL Injections & unauthorized access to the database applications
- Maintain security during web sessions
- HTML
- Web services
- Exploiting web platforms
- Other attacks

There will be manual and automated procedure of identifying the possible paths a hacker might choose to enter into the system. WAPT is very effective approach for all organizations to give their applications an additional security layer which provide a shield against malicious user attacks and secure the precious information.

GICSEH understand the current digital security threats and thus designed the WAPT course in such a way where a student taught about complete web application security starts from basic understanding of web applications to their security. Web Application Penetration Testing ensures maximum security to all your web applications.

There is a humongous requirement of web security experts in each and every organization that works upon any kind of web applications. You can definitely make your career in web application security and earn high salary. Consult to the experts about WAPT and make your choice of learning the same that gives your career an edge among others.