The Era Of Python
Want to secure a strong future for making big money? Learn Python programming. No, we don't mean reptiles, we mean Python, the programming language. Once you understand it briefly, you can then use these technologies to build a great career in the data science industry under development. In addition, as the demand for new applications and Python programmers for machine learning that occur daily increase, the demand for the python programmer is skyrocketing.

Python programming leads the global labor market because there are numerous job opportunities for python programmers. According to IT experts, "Python has a firm claim to be the fastest-growing major programming language." Also, according to the same source, this language is mostly used in developed countries for making applications. Therefore, there are many opportunities for python programmers around the globe. A skilled and trained Python programmer can demand a high salary.

Where would you like to work? Add Python to your skillset and this can be a ticket that can take you anywhere.

When a Python developer works as a web developer, he is still responsible for building server-side web applications. Python developers develop various back-end components to integrate web applications and services. ie, deploy and debug your project.

After the introduction of data science, Data science people are heavily dependent upon Python because of its advantages like simplicity, great efficiency, and capabilities to compute huge calculations with ease. The salaries of Python programmers have increased significantly in India. Currently, the demand for salaries for full-stack Python developers in the Indian market is skyrocketing. Python is best suited for the most controversial languages, and it's hard-line competitor Java lags behind. GitHub also places Python at the top of the popular competition.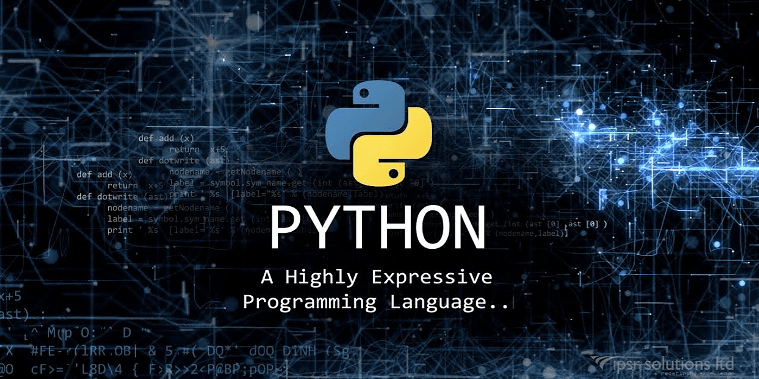 JOB POSITION AFTER LEARNING PYTHON LANGUAGE
• Data science
• Software Developer
• Research Analyst
• General and application-specific scripting
• System automation
• Web development
• Computer graphics
• Basic game development
• Data Analyst

Why learn Python?

Learnability: Many people think that python is a hard language to learn and adapt but it's only a myth, Python is the first language of preference in many colleges and even kids in school are learning to program with Python. According to experts, Python is one of the easiest computer languages to learn.

Increased Productivity: Learning python can increase your productivity by providing vast knowledge of programming. With the help of python, you can build applications, web services, exciting games and graphics, mobile applications, perform complex scientific or numeric calculations and you can also gather insights from some data. Python has got you covered with everything. It's one of the most productive languages out there in the IT industry.

High Paying Salaries: Learning Python is the best investment you can make in today's world. Skilled Python developers and programmers are paid the highest especially in the domain of web development, machine learning, and data science. There is a lot of demand for Python developers in the IT industry because python has become the primary language of this industry. Python programmers can get competent salaries.

Why should you choose Python as your career?
As we all know, Python is one of the most popular programming languages. It also provides various career opportunities. Every year, the demand for Python developers is increasing. Python is widely used in different fields. Whether it is testing, web development or application development, etc. Python supports different programming standards because of its automatic memory management and dynamic system types. Python opens up many ways that other programming languages cannot provide. If you master these skills, you will have more career opportunities in Python than you think.
Python is different from other programming languages in that the code is more concise and more readable. This is because shorter code can improve the design for the development of applications. It's also recommended if you're looking for one of the best tools to write dynamic scripts on a large or small scale.

The Global Institute of Cyber Security and Ethical Hacking Institute (GICSEH) provides a significant Python course in Noida. We provide professional Python training with 100% placement solutions to meet industry needs. The Python courses offered by GICSEH will help you learn all the concepts which will help you to succeed as a Python programmer. GICSEH's Python course modules are developed by highly trained and skilled programmers. If you are interested in taking admission to the Python Course in Noida, contact GICSEH for your queries about the course and its benefits, and be prepared to learn insights from experts.

Join GICSEH today!!