Upgrade your Designing Skills with Web Development Training
A Career in Web Development
Web development has become the necessity of this world. With just a link one can see a whole new different set of data. Be it a small company or big MNC's every firm needs the website to let the user know what they offer.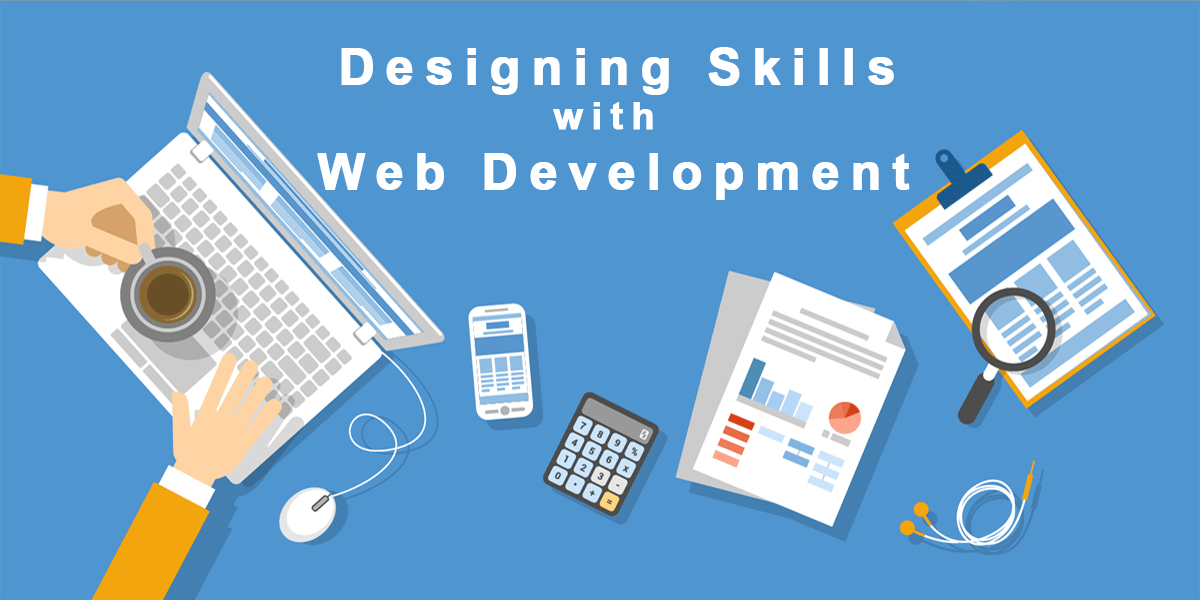 Basic Requirements for a career in Web Development
First of all, you need to have a basic understanding of HTML, CSS, JS. If you want to become a successful web developer, you need to learn at least one of the most emerging technologies like React or Angular. JS has grown immensely now.

The Future of Web Developer
There are many positions in every firm. Some of them are:
1. Web Developer
2. Full-Stack Developer
3. Front End Developer
4. React Developer
5. Angular Developer
6. JS Developer

Even if you want to do the freelancing there are many no of website projects you can get.

How much does it pay?
If you have hands-on experience with new technologies your average salary could be in between 3,00,000 to 4,00,000 or more. So just sit and start digging in if you want to know how the web development world is changing. Even if you are a beginner let's say fresh out of school or college you can earn a handsome amount and give an amazing start to your working life.

During this COVID time, everybody is going Digital and want to come aboard with Online platforms or the website, so even if you have any technical knowledge and want to explore your skills through Web Development it's the best option for you and never-ending opportunity.

Eligibility
Simple 10+2 makes you eligible for a web development degree. You can come across many technologies like- HTML, CSS, WordPress, Joomla, Zend, React, Angular. The course will help you to learn the development, designing and principles. You will be able to see yourself at a very good position in future with the help of this course.

Web Development Training
Several reputed institutes offer diploma and short term courses in web designing and web development training. The course at GICSEH will equip you with each aspect of web development and learn A-Z of design, the use of colours, fonts, the layout of websites, graphics, images, easy navigation techniques, and different designing software. Web development is emerging as one of the hottest career options thanks to online shopping which is gaining attraction. Web developers are demanding lucrative salaries as the field is expanding exponentially. The candidate with the right amount of skills and creativity has the world at their feet as they are eligible for varied job roles.

You can become a web developer and designer, HTML developer, PHP developer, Joomla developer, social network site developer, UI developer, and many more job roles await you once you complete a diploma program in web application development.

Get in touch with the industry experts at GICSEH. We assure you of the quality training along with 100% placement assistance. All the best for a bright and rewarding career!

Join GICSEH today!!