Experience:
- Has successfully delivered 280+training assignments in "IT infrastructure management" domain to various corporates.
- Worked with esteemed organizations in India &abroadinclude Pearson India Education, Aforeserve.com Ltd, IIHT & Jetking Infotrain Ltd as Corporate Trainer and IT Consultant. Other well-known companies that come under pallet are HCL,Power Grid Corporation of India Ltd, DIT, Indian Air force, Cognizant Technology, Capegemini, HCL TSS& HCL Service Desk.
Global Certifications: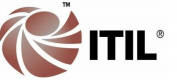 Awards
- Awarded as excellent performer for executed corporate training program for LIC engineers for 69 locations across India.
- Awarded for attaining highest feedback in DGR corporate training program.
- Awarded for developing innovative solutions for implementing IT helpdesk and service ticketing system.
Subjects:
CCNA3.0, MCSA 2016, MCSE 2016, Linux 7.0, Virtualization, Cloud, AWS, CCNP, Etc.