Want to Learn Web Designing in Noida?
How to Become a Web Designer?
A web designer is an IT skilled professional who is an expert in designing the visual appearance, layout, font styles, and overall usability of a website.

For choosing web designing as a career option, you have to first decide for which field you want to become a web designer because web designing has many fields and web designers are sought for every field when it comes to the scope of web designing.

To become a web designer, you have to first learn some programming languages with the help of which web designing is done and after that, you can become a web designer.

In order to learn web designing, you can join any coaching institute where you can learn web designing and from there you will also get a certificate which will also make it easier for you to get a job.

Learning web designing is not an easy task, you first have to learn CSS and JavaScript language, with the help of these two languages, you can easily design and function the website because a website can be built on HTML. But to design it, you will need Javascript and CSS, in which CSS language is used to design most websites. To bring animation to a website, you need Javascript, so if you want to become a successful web designer, then you should also learn Javascript language along with CSS.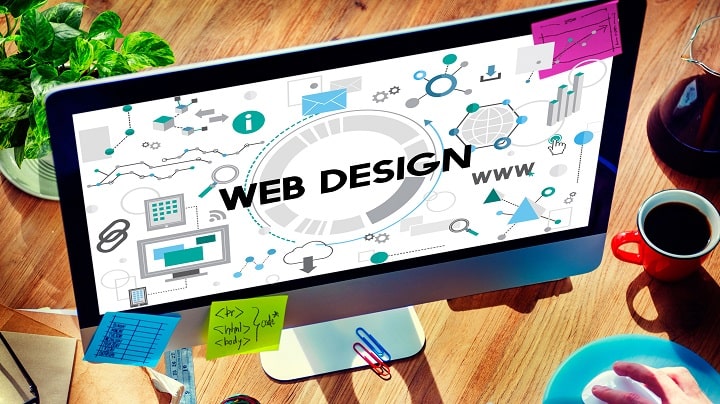 How to design a website?
To design a website, you should come first with the CSS language, if you know the CSS language, then you can design any website with the help of HTML or CSS.

The easiest way to design a website is to use the Inspect tool on Google Chrome Browser. With the help of Inspect tool, you can manipulate the appearance of the web page. With this tool, you can inspect and modify a web page's frontend web elements. You can also watch live by writing CSS properties from Inspect Tool and you can design at the same time. Inspect Tool will prove to be very effective for you. We use the Style.css file, which is a file inside which the CSS properties of the entire website are written which we also call designing properties, suppose you created a page, changed the color of any text inside that page, changed its background, and changed its color when you move the mouse on it, all such codes are written inside the style.css file itself. If you want to change the design of a website or want to design another website, then you have to use the style.css file for this. Before designing the website, you must first make a mock of that website which you can also make with the help of Photoshop. In which you can make a big photo in Photoshop by applying images and button scores.

The photo from which you can decide what kind of website you are going to design will look like and you can share the prepared layout with your colleagues, clients, or boss so that you also get to know their suggestions and make it easier for you to design a website and this is the most popular way people use to design a website.

How to Design a Web Page?
To design a web page, first, you have to open that back-end page on which you want to design, and then whatever design you want to change inside that webpage, you have to select it with the help of Inspect tool. Now you can add coding properties to it with the help of CSS Codes, in which you can write the code related to its design, and in the same way, you can design a web page.

Here we see an overview or outlines of web designing strategies but this was just to give you an idea of web designing. If you wish to learn a web designing course and want to make a great career ahead in the web designing field then you should enroll yourself in a Web designing course in Noida. GICSEH is an institute in Noida with great teaching skills. The web designing course at GICSEH is designed in such a way that you get a complete understanding of web designing theories and along with theoretical learnings, there is practical training for you as well so that you may become familiar with the real-time working impediments and get a mastership in handling them.

Join GICSEH today!!