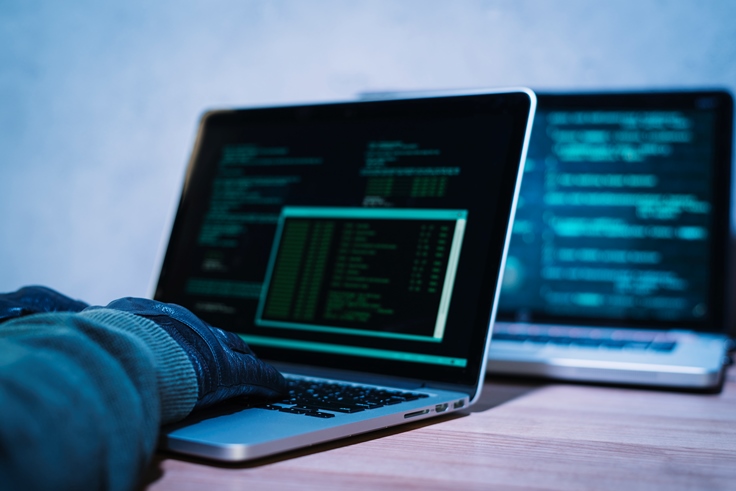 Top reasons why you as an Organization needs an Ethical Hacker
Cyber Security threats are very common in every business aspect. We are moving at very faster speed towards digital era, we as an individual or business owner leaving our core confidential information on various digital tools. Hence, it is very important to make sure that our data is in secure hands by keeping information security on top priority.

Hacking is very common word which doesn't need much explanation and we can directly link it to every unethical practice attempted by an individual or an organization we can say "Hacker community" to damage or harm the data or information stored on any kind of digital device. On other hand, Ethical Hacking is a reverse engineering term that intended to safeguard the businesses or confidential information of an individual from any breaches and vulnerabilities.

An Ethical Hackers is responsible to test various vulnerabilities or loop holes in a system of any business by proper authorization from the organization and investigate any breaches occurred or locating any bad areas where a hacker can enter to the system and harm any set of data. It is a practice of detecting the potential threats and vulnerabilities in advance and implements required security or protocols to safeguard the business information.

Compromise of data or information can cause major losses in terms of finance, reputation and insights of any business. So if you are a business owner or an individual who is aspiring to start a business, its right time to think about safety measures that you can implement with the right man power or resource.

Let's discuss why you need to hire an Ethical Hacker for your organization?
Avoiding Security Breaches
A hired ethical hacker is responsible for finding potential threat and vulnerabilities in your existing business so as to avoid any possible security breaches by implementing suitable ethical hacking practice. This will make sure that you are ready for any incoming threats to your systems by preparing a defensive strategy for the same.

Safeguarding Customer Information
Safeguarding customer information is the top most priority of every business. It is common possibility in current digital era that every data that used to store either online or offline have probability of getting compromised if not secured using cyber security practices. You as a business house are suggested to appoint a dedicated resource for maintaining the data security of your business which in turns enhances the trust of your customers.

Securing Business Transactions
Business transactions include each and every transaction of either information or money in between an individual (customer) or organization. It has a direct effect on accounting elements include assets, liabilities, income, expenses, and more. Securing business transaction is the foremost step for any organization as without it every business will be under the fear of losing the desired information or ending up with heavy financial losses.
An Ethical Hacker will safeguard your entire system and business transactions by implementing the right security protocols and hence make it fruitful for an organization.

Maintaining Secure IT Infrastructure
Not every person in an organization is aware of IT and Internet technologies and their consequences. It is the duty of an Ethical Hacker to spread the awareness about the security measures at various levels in the organization and guide them simple steps to maintain data security. Maintaining secure IT infrastructure includes:
- Using licensed software
- Installing good Antivirus and Anti-Malware Solutions
- Protecting networks
- Data security & backups of all business information

Maintain Credibility & Image of your Organization
A security breach can lead to business losses especially it can harm your credibility and image among your customers which results into business loses at various level.
- In 2015, Facebook recorded loss of ~7% of company shares - In 2013-2014, Yahoo recorded compromise of billions of accounts and loss of several hundred million dollars - Other major attacks recorded by eBay (2014), Equifax (2017), Uber (2016) - In 2019, Wipro recorded major data breach and losses

Secure Data Preservation & Content Sharing
Data preservation is the prime focus of everyone and being in digital era it is very difficult to secure your data from potential threats and vulnerabilities. Ethical hacker within your organization will make sure that all the data (any format) will kept under highly secured infrastructure. Also content sharing and transactions will kept secured from eye of exploiters.

All these scenarios and basic requirements will clear your thoughts on having an ethical hacking team or personnel to work in your organization. If you are interested in learning ethical hacking practices and become certified ethical hacker, then you can join Certified Ethical Hacking 10.0 program from GICSEH and start your journey to the safer digital world.