Digital Marketing Trends You Can't Ignore in 2021
Digital marketing has developed progressively in recent years, and even in 2021, it will make the same impression without any exception. Therefore, companies must get an in-depth understanding of the trend that will emerge throughout the year which they can apply to obtain the best results. To help you achieve this, let us look at some crucial trends for this year that every business should be aware of.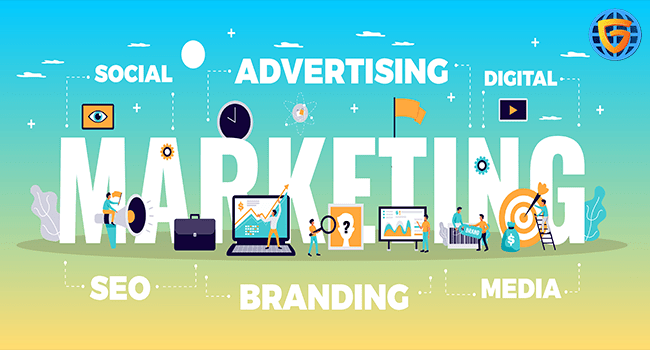 Voice search
The search engine Google has announced that voice searches are a growing trend where the queries made in the search engine by voice are more compared to that of typing. The reason behind the growth of voice searches may be that it is the biggest transformation in the current time of technology and is much faster to speak than to type. The voice searches work, like, you speak over the voice search, it will transmit the spoken words into written, then provide you the best possible answer of your query. It is one of the prominent digital marketing trends significant for any business, adding value to SEO.

Email Automation conversion
If you think you have fully utilized your Email Marketing strategy, mind you- there has so much complexity come in Email Automation flows. The behavior of the users and subscribers need to be studied, where grouping and segmenting them category wise and as per their interactions respectively, discovering their intentions and interests. All these can lead to conversion in order to design future shipments. Moreover, new formats, personalization in email like adding GIFs, videos, etc., have also been added.

User-created content
Social networks, blogs, YouTube, and other platforms are becoming popular for showing opinions and influencing people regarding anything. Real users posting genuine comments, videos, etc., about any brands or products or about anything that comes under user-generated content. This type of content shows how people perceive, use, think, and feel about a specific brand. The way your users experience your brand, the way they provide the content. So, share it on your social network to show it to the whole community. You will notice an immense increase in your interactions when showing stories, images, and videos of real users. The way your users post content about your brand, or products or services, either through testimonials, success stories, or good practice examples, can be more powerful than you think. It is one of the best ways to attract the attention of people towards your brands. By genuine content, you can show the whole community the effectiveness of your brand.

Story doing strategy
As it is seen that consumers generally look for brands to add value, and with the help of story doing, they easily adapt to this. The story doing strategy is the gradual development of storytelling in social media, involving the user to be the protagonist of the action, where they present the experience with the brand. In addition, in this way, a great impact is generated in the social networks.

Chatbots and increased uses of artificial intelligence
You might have come across a pop-up messaging section on any website, that is called a chatbot. With the evolution of Artificial Intelligence, chatbots have become one of the best ways to answer queries to customers in the best possible manner without any great customer service. Artificial intelligence and automation are some of the keys for 2021 in advertising campaigns. It is considered the heart of global business because it provides the ability to a machine or computer program to think, act and work as a human.

Digital events
Due to COVID, the acceleration of digital transformation has been initiated, and one of its consequences has been the rise of digital events. However, if it is still inaccessible on a technical level, the continuous evolution, innovation, and experiences are making these digital events go from being boring and one-way to creating platforms to connect, share knowledge, and unite people.

Conscious marketing
Conscious marketing is about taking a conscious approach to marketing, creating and aligning positive social impact with the values that matter most to consumers. The actions of the company, right from designing products and services to advertising campaigns, should follow principles, such as solidarity or caring for the environment. Conscious Marketing changes perspective, allowing you to focus on people and their disputes. Therefore, be realistic and clear on your goals. Try to avoid multitasking, and encourage relaxation and meditation actions.

LinkedIn and Twitter
Just like Instagram, LinkedIn has also joined the marketing trend with its own Stories. The purpose of doing so is to stimulate social relationships on LinkedIn and give more importance to creativity. Moreover, Twitter has also started following this trend with its Fleets' feature, content in images, video, or writings that disappears after 24 hours.

As you know that the world is evolving around digital marketing trends, you can also be a part of the community. However, if you lack digital marketing skills, don't lose hope. Join the digital marketing institute in Noida at GICSEH, the best digital marketing training institute, and build an effective digital marketing strategy.

Join GICSEH today!!