Creation of Social Media Marketing Strategy
Social media is a large platform, not as simple as it might sound or look. One can easily get immersed while figuring out a strategy for his business promotion. However, a successful social media marketing strategy creation doesn't require being a hectic process. Strategy is something more than just a plan, where everything has to be covered, right from setting goals to taking actions.

Let us discuss seven steps plan to develop a winning social media marketing strategy: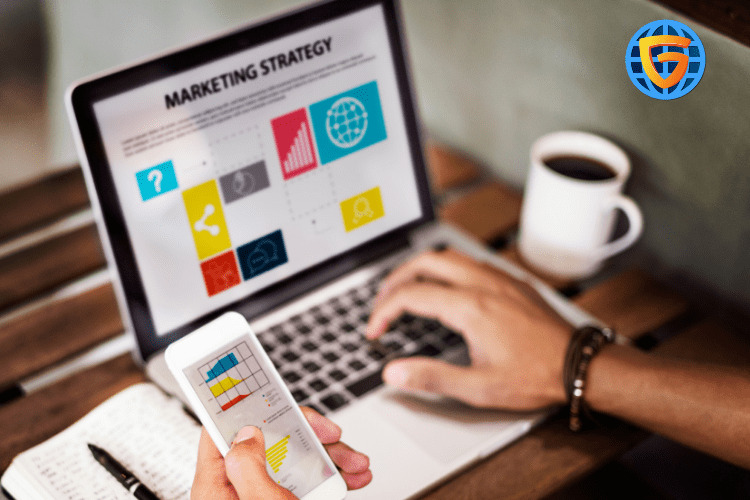 Step 1: Setting of Clear Goals and Metrics
You have to clearly define your goals and metrics, like what you want to achieve from social media presence, whether you want to increase the number of followers' reach or want to earn more. In order to set goals, it is advisable to use the S.M.A.R.T goal framework:

• Specific: Be specific with your goals
• Measurable: With well-determined goals, success can be measured very easily.
• Attainable: Be sure the target that you have set is achievable and attainable.
• Relevant: Relevant goals are linked closely to business objectives.
• Time-bound: Make sure to set deadlines as it will help you to achieve your goals timely.

Moreover, focussing on metrics like conversion rates, engagement and click-through will also be of great use.

Step 2: Research Work for Target Audience
Target Audience on social media is a group of people who are most likely to be interested in your business, sharing common demographics and behaviors. In order to identify and target the right audience, follow some steps:

• Audience Personas Creation
Audience personas creation helps in developing a fictional representation of your ideal customers. In order to create audience personas, factors like age, location, language, average income, etc., can be considered, along with analyzing what age group of your audience is, whether baby boomers or millennials, high school students, or senior citizens.

• Use Data
Don't rely on assumptions; instead, use data to make well-informed decisions for the right social media channel. Using social media analytics that provides you with a number of actionable information about who your followers are, what they do, how they interact with businesses on social media helps in better identifying your audience.

Step 3: Research Work for Competitors
Nowadays almost every company uses social media, so do your competitors. By reviewing the social presence of your competitors you can ultimately achieve valuable insight. For this, competitive analysis tools will be of great help, which not only helps in identifying your competitors but also gives you a better sense of what can be expected from your social presence.

Step 4: Consider to Advertise on the Right Social Media Platforms
Remember, not all social media platforms are created in the same way. Each channel has its own rhythm and a specific set of users with specific characteristics as to how they interact with the content published on the social media platform. You cannot simply publish the exact same content on every social media platform. Therefore, it is advisable to do a little homework before choosing the ideal channels for your marketing strategies.

Step 5: Creation of Engaging Content
Now you would have built a good idea of what channels to cover to talk about content to make it more relevant and engaging. Shareable and enjoyable content boils down to understanding the psychology of your audience, which ultimately helps you to understand what makes them happy and excited. Therefore, make sure to customize your content, depending on which platform you are going to post it, to keep it relevant to your audience.

Step 6: Advertisement of Social Media Posts
Following the 80/20 rule can help you make the most out of your social media, i.e., spending 20% of your time creating content and the rest % in promoting it. Creating high-quality content is a time-consuming process; however, if the created content is found to be great in the first place, it would become quite easier to drive engagement. Therefore, make sure to make content on what your audience is looking for exactly to boost engagement. Besides, paid social campaigns can be of great help to meet specific business goals at a relatively low cost.

Step 7: Analyzing Results Frequently
A major part of your overall marketing plan is your social media marketing strategy. While starting to implement your strategy and measuring performance, you may notice that some of your tactics are not working properly and also anticipated. Therefore, it is advisable to analyze your results so that the issues can be identified and fixed with time.

Join the best Digital marketing institute in Noida, GICSEH, to get the best digital marketing training and build an effective digital marketing strategy.

Join GICSEH today!!