Benefits of Web Development
With the innovation of PC and the birth of the internet, the growth of technology is changing every aspect of lives. The increasing growth of smartphones, gadgets development, and their easy access to everyone make web development one of the most attractive fields in the It industry. And also being a developer is one of the coolest and most beneficial jobs in 2020 and also for the coming time. In this article, we are going to discuss some major benefits of being a Web Developer in today's time. But first and foremost understand what is web development?

WHAT IS THE BASIC OF WEB DEVELOPMENT
In simple words, web development is all about how websites are built, implemented, and displayed on the server on the internet. Or in simple words, the work that is required behind the scenes to make a smooth, functional website performs particular, defined functions. All of these methods include various parts of network security, web content development, web designing, web publishing, database management, and many more things. Also, the application of the Document Object Model is needed to make the website look better and smoothly working.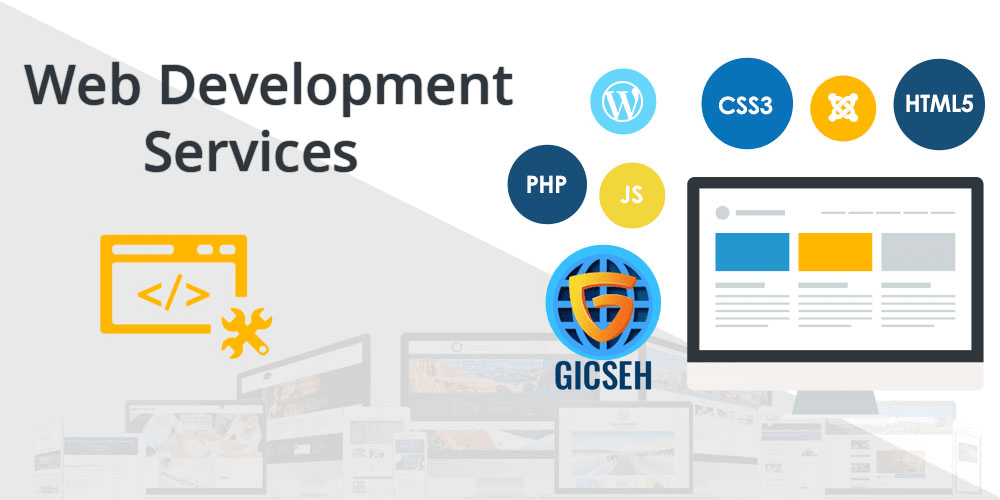 Web developers
A programmer who specializes in the development of applications related to the World Wide Web or another network application is called a web developer. These applications typically run on protocols like HTTP from a Web server to a browser of client using programming languages like JavaScript, C#, Ruby, etc.

Web developers use required tools and write codes to "command" a website about the do's and don'ts or how to function smoothly. In a more simple way, they are like a scriptwriter of a movie.

GLIMPSE OF THE BENEFITS OF LEARNING WEB DEVELOPMENT
■ It's one of the easiest jobs.
■ It's also a high-paying job.
■ You can work independently(can freelancing) or with a team.
■ You can work from anywhere.
■ It makes you a better thinker and a creative person
■ It's interesting and fun and simple
■ It helps you become a better problem-solver and help you to learn new thing daily
■ It is the best job for the future from every aspect

Let's learn about the benefits of web development more deeply

One of the Most Growing And Simple Job
With time Web development has become one of the most popular jobs. By a study, it is known that It ranked 8th as the best technology jobs in 2018. Because of today's growing technology, hospitals and clinics, hotel, resorts, restaurants almost every business have their own websites.

Today Websites are becoming so popular; they can even be called a necessity of a good business in almost every company and business. If you doing internet surfing, you'll literally see millions and trillions of different websites, all over the net

One Of The High-paying Job
Salary is not the only significant factor but also we consider it as a major factor when choosing a career path or switching to another. When we thought about salary some questions popups, "Would it help me pay my bills?" or "Is it enough to cover my family expense?". So for your information Web developers' salary is definitely not low.

Be Your Own Boss
Being a freelancer means you can be your own boss so yes you can be a freelance developer and be your own boss. By being your own boss, you can have a better salary rate for your skills and codes and you can work on your terms. You will not be bounded to a single company; instead of that you can be a freelance developer, and you can work for various companies and employers with your flexible hour of work schedule. And because you're a freelance developer, you don't have to do daily up down to the office. The choice is all yours. Freelancing not only saves money but also time.

Be A better problem-solver
Quick Problem-solving is one of the most important and major skills that a developer should require. Certain codes and face bugs require strong thinking so as you think of the logic of it sharpens your mind and improves your way of seeing problems or how you approach different kinds of complex coding problems.

You'll definitely know your limits, and you'll be more challenged to your push your limit and increase your capabilities and enhance your talents.

Start web development with GICSEH
Contributing to today's trends, Isn't it interesting? Isn't exciting to be a part of the fast growth of technology? Whether you don't have a programming background or already have the skill but weren't able to sharpen it , it's never too late to start and learning from the best web development training institute in Noida. All the best for your rewarding career.

Join GICSEH today!!