Best Summer training courses at GICSEH
Summer Training is that the most vital element of the journey of learning which is the reason why you want to enrol in India's best program for all students and working professionals who want to upgrade their skills.

About Summer training program at GICSEH
The Program specialise in ensuring the skill development in students then it's relevant application in industry. So, one that is doing this course, will go under following process:

• Mentor-ship by trainers who are having years of experience
• Live projects in similar interest
• Resume Building Activity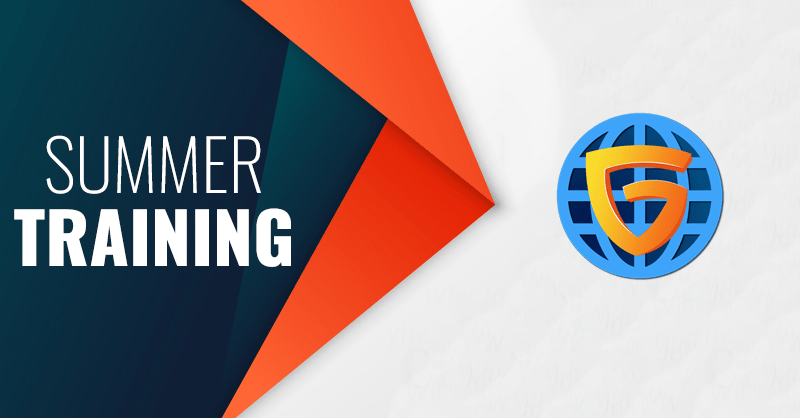 Training Program will have following Options:

1. Android training
GICSEH is rated as the best Android Training Institute in Noida. GICSEH offers premium level training for Android which is fast becoming one among the most important platforms for programmers today. there's an enormous demand for skilled Android Developers everywhere. Whether you're the scholar or within the IT industry, possessing Android Development skills will assist you take subsequent big leap in your career.

2. Web Development training
Web development is nearly everything associated with your website work. Actually, the coding and therefore the programming which make sure functionality work on the web site aside from the designing side of the website. Its everything from an easy page of HTML text to complex, feature-rich applications. Jobs in Web development will never cease to exist as long as there's a requirement to shift online and that we all know that's not getting to happen ever, keeping in sight the demanding nature of digitally market your business. GICSEH is taken into account the best web development training institute in Noida where learning is usually happening through practical based approach.

3. Python Programming training
GICSEH is the leading premium Python training institute in Noida, where learning new skills is fun and also rewarding. We believe imparting skills with a difference where knowledge is often a present with ultimate placement assistance. Want to enrol yourself? Contact us now. GICSEH is pioneer in providing technical training to the company professionals and students. GICSEH believes in providing project based 'Python Certification Training in Noida 'with case studies implementation. Learning a technical skill is all about implementing projects on an equivalent. GICSEH provides a basic to advance level training on Python with implementation.

4. Networking training
GICSEH is that the best training institute for networking training in Noida. we offer quality education to our students by training them from scratch to advanced level of networking training. If you're checking out best training institute for networking in Noida, visit GICSEH once.

5. Digital Marketing training
GICSEH is that the best digital marketing institute in Noida. In simple terms, Digital Marketing is additionally referred to as Internet Marketing. Over the years, with its diligence, dedication and commitment to deliver quality training, GICSEH has become the No. 1 choice for digital marketing course in Noida among top digital marketing institutes in Noida region and India.

GICSEH has highly expert and experienced team of professionals/trainers which can help you to be industry-ready by supplying you with 100% practical digital marketing training with Live Projects. Our goal oriented advanced Digital Marketing Training in Noida will help you to master within the field of Digital Marketing.

Our Summer educational program is meant by experts to empower students with Industrial Knowledge within the particular domain of coaching. Each of our summer training course content has been specially designed consistent with the present Industrial needs. the target of this program is to impart a top-quality education to students which can help them convert their theoretical knowledge and fundamentals into practice and innovate new ideas and explore them with their own discretion and space. Our training programs help students to see things before actually performing on it.

We believe Quality and understand the importance of imparting Quality Technical Training Education. GICSEH, the simplest ethical hacking and cyber security institute in Noida, is quickly becoming the attend institute due to its trainers and experts from a number of the simplest industries who deliver knowledge consistent with new modern advancements.

We offer Project Based Summer Training to students within the functional areas of Android development, python programming, web development, Digital Marketing and Networking. GICSEH sets up skill to coach students as per the overseas job requirements & needs. With live project-based trainings, GICSEH's summer educational program helps to enhance the general job-placement rate as students face interviews more confidently, exhibit problem-solving skills, develop a broad outlook and gain industry exposure. Hence, candidates who understand the application of concepts are readily hired by corporate.

IT industry in India has shown phenomenal growth within the last decade. With innovative technologies evolving these days, the Indian IT industry is about to become the fastest growing market globally in next ten years.

The Global Institute of Cyber Security and Ethical Hacking's education prepares you to be a part of this growing industry with a good sort of courses that train you within the latest technologies. We as a training organization believe learning through project implementation. Learning through case study is retaining and builds the problem-solving skills which are the utmost requirement within the industry.

So, what are you waiting for? Enrol for our upcoming summer training program today and avail the exciting discount.

Join GICSEH today!!