Why to go for a LINUX Certification?
Linux is one of the most popular and recognised operating systems. Professionals who are expert and trained in Linux are in high demand. If you search about Linux on the internet, you will find a lot of informative blogs on it. Linux is a recognized operating system that comes in many variations. This operating system is used for various things such as:
• High powers machines
• Penetration testing
• Servers
• Smartphone etc.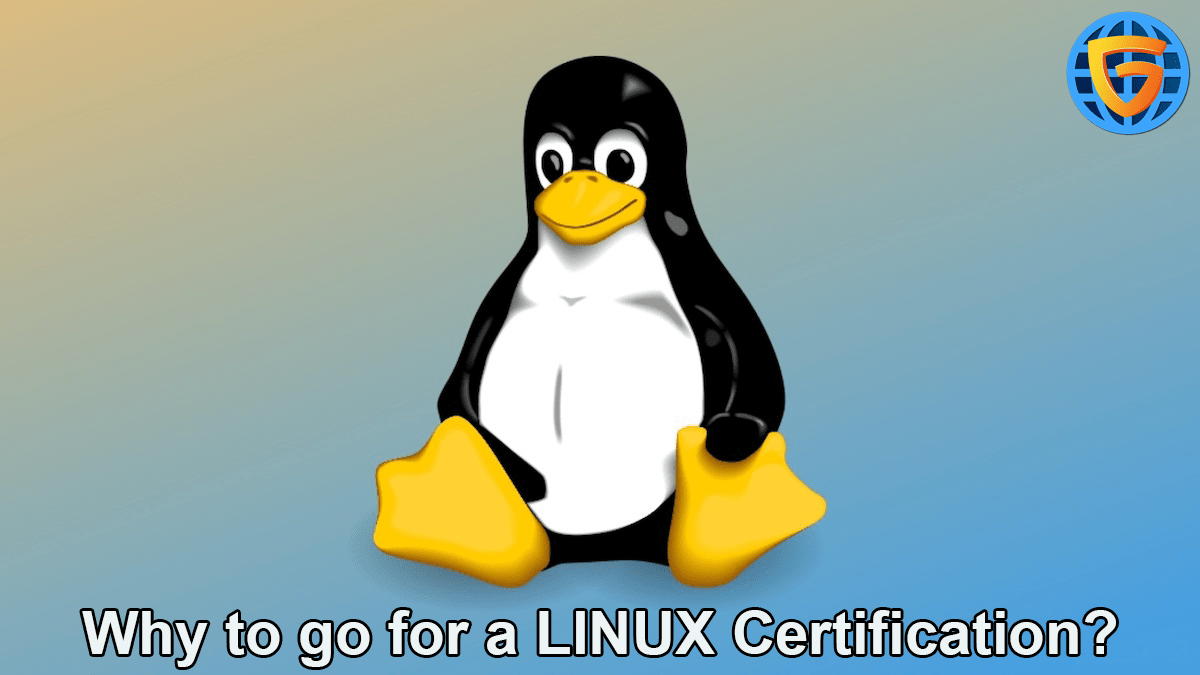 These days, Linux certifications are in high demand. There are ample of reasons to go for the Linux certification. If Compared with other certifications, its validity is for lifetime that needs no renewal. In Linux certification, you just need to earn three certifications with 2 passing exams.

We recommend you to join the top most Institute for Linux Training in Ghaziabad! GICSEH offers various IT courses! Learn with the Best Linux Training in Ghaziabad to start your career! GICSEH Training Course is designed in a way to help you achieve your self-improvement goals!

Eligibility Criteria for Linux Training in Ghaziabad
This course is meant for anyone who is keen to learn Linux from scratch to the advanced level can join this course. No previous expertise needed to master this course; just basic networking knowledge is enough to understand the concepts of this course.

Why Should You Go for GICSEH Linux Training in Ghaziabad?
Choose the Linux Training in Ghaziabad to achieve your career goal! Students trained at our institute have been placed in top MNCs. GICSEH offers the Best Linux Training in Ghaziabad with 100% placement assistance. We provide practical training along with the theoretical. Industry-based projects are also provided to students to excel the techniques in Linux. We train our students to crack the interview. We also offer Weekend classes.

We are among top and quality coaching provider institutes who provide training with rich in contents and best in quality to create the employment for talent. Our course content has designed according to the most recent technologies that are using incorporation at a high level.

GICSEH offers the best Linux Training in Ghaziabad with real time projects & practical knowledge. Our course includes various modules which we assure that no other institute is providing.
Other special feature about our training are:
• Live projects
• In depth practical training from the experts
• One-o-One classes are also available to get the best out of our students.
• Depth Practical Training
• Get ready for Job/ great client appeal
• Reputation and credibility
• Course syllabus/content
• Training delivery method
• Faculty expertise
• Placement and internship assistance
• Certifications
• Add-on benefits etc...

GICSEH has designed a course for Linux Training which covers most of the major services such as:
⦁ NFS
⦁ ISCSI
⦁ DNS
⦁ Networking
⦁ SSH
⦁ Apache
⦁ Bash
⦁ Postfix
⦁ User & Group
⦁ Yum
⦁ Virtualization
⦁ Crontab
⦁ LVM
⦁ ACL
⦁ File Permission

Career Benefits of Linux Training in Ghaziabad
GICSEH is the Best Linux Training Institute in Ghaziabad! Our Training module is based on industry-based standards. We assure secure placements that will help you to achieve your dream job. We the credited Linux Training in Ghaziabad offer hands-on experience and full job assistance from basic to advanced level. The course content is full of industry-based requirements.

After the Linux certification, a candidate can enter into the cloud computing courses as well. Thus, we can also say that there are huge career opportunities for the Linux certified professionals in cloud computing. Linux professionals can work in an organization where the SharePoint infrastructure is implemented. Join the Linux Training in Ghaziabad to excel the basic skills which are highly needed to win over the competition in the job industry. GICSEH Linux Training assists you to have an awesome career! Our Training is guided by highly qualifies trainers. Students get excellent skill and knowledge! You would gain skills to execute commands, manage data and customize your programming environment. GICSEH Linux Training in Ghaziabad will provide you with in-depth knowledge!

Job options after Linux certification:
There will be many Job offers after the completion of course. You can work as a Trainer or can start your own business. Many MNC'S and govt organizations also provide very nice package for such skills.
• Linux Administrator
• Linux Engineer
• Security Engineer
• Linux support administrator
• Linux support engineer
• Linux support Advisor
• Linux Support Manager
• Security Support Engineer

At GICSEH, our students are well trained in order to acquire the talents and information to effectively manage LINUX virtual machines hosted on their Linux servers. With active labs at our institute and a deep dive into the technology, students learn each and everything very clearly. So, what are you thinking about? The time to take decision is now. Choose GICSEH and take a first step towards a bright future in the Linux profile. We assure you the best and bright future!!

Join today.